New Britain Office
This office operates by appointment only. See services offered below.
New Residents' Day - Monday, September 28, 2020 - DMV will host a special day to offer its services only to customers who are new to Connecticut and need to transfer their driver license/ID and/or vehicle registration to Connecticut. Appointments are required and must be made online. Services will be offered at DMV's Bridgeport, Hamden, Norwalk, Waterbury and Wethersfield offices only. Make an appointment here.
85 North Mountain Road
New Britain, CT 06053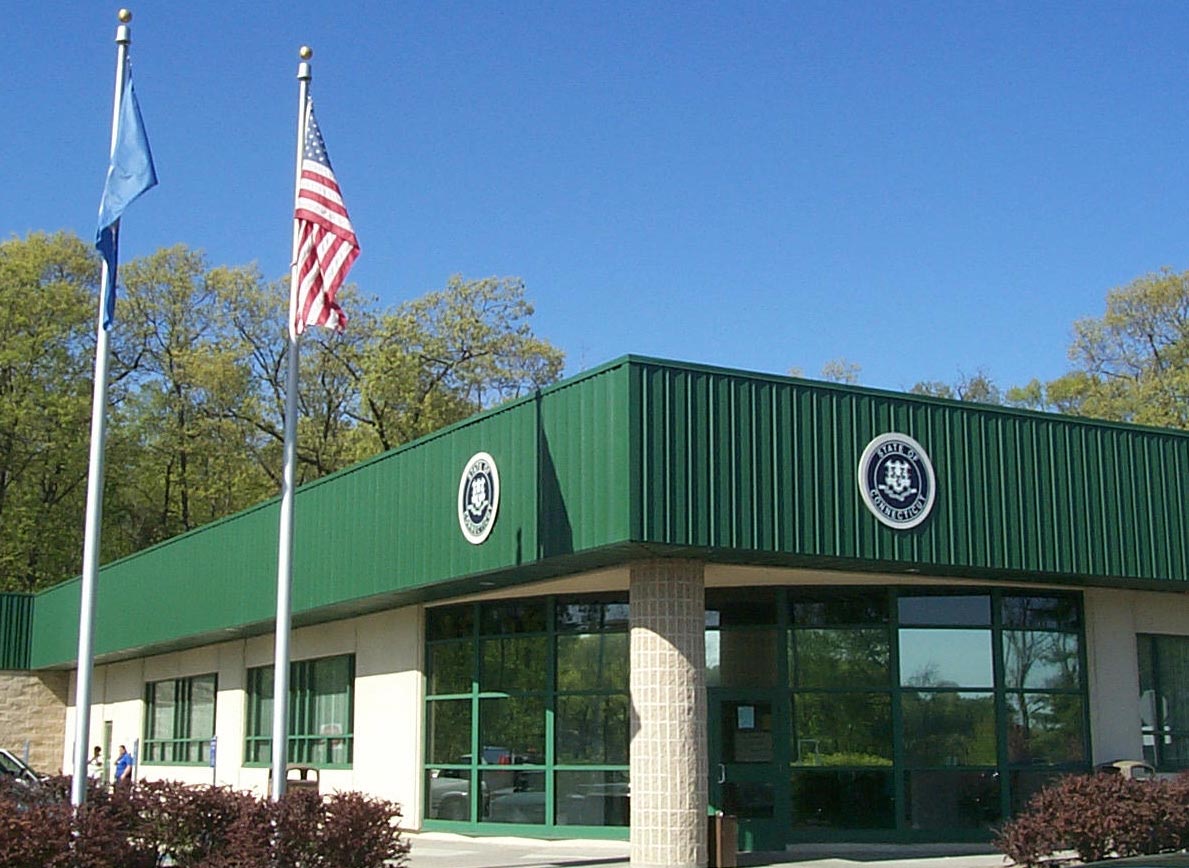 Customers visiting this office can obtain:
Registration Services - New Registrations; Plate Transfers to New Vehicle; Add/Remove Owner or Registration; Temporary Registrations; Boat Registrations; Replace Lost/Stolen Plate; Name Changes.
Driver's License Services - Renewals; Newly issued (already passed on-the-road skills test)
Non-Driver ID Cards - New/First-Time Issued
Dealers and Titling Services - No more than 2 (two) appointments per day may be scheduled.
Acceptable forms of payment are: cash, money orders, personal checks, bank checks, American Express, Mastercard, Visa, Discover and most debit cards. Please make all checks payable to DMV.
Directions
Traveling I-84 East: Take exit 34 (Crooked Street). Take a left off the exit. At the next traffic light take a right onto Route 372 East. Travel one mile and take a left onto North Mountain Road. The DMV is approximately one tenth of a mile up on the right.
Traveling I-84 West: Take exit 33 (Route 372), then take exit 2. Take a right off the exit onto West Main Street. Travel about one and one half miles and take a left onto North Mountain Road. The DMV is one tenth of a mile up on the right.