Medical Certification Requirements for Commercial Driver's License and Learner Permit Holders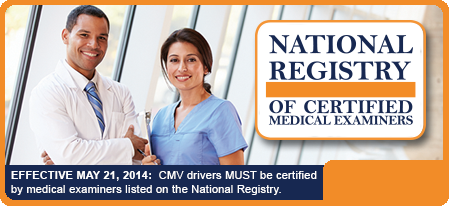 All Commercial Driver License (CDL) holders and Commercial Learner Permit (CLP) holders must provide DMV with a valid Medical Examiner's Certificate.
All medical exams MUST be completed on a form MCSA- 5876.
You are required to upload your medical certification to:
If you become "Not-Certified" you will receive a downgrade letter advising you that the DMV has not received your valid medical certificate. If you do not submit your valid medical certificate by the downgrade date listed in your letter, your license will be downgraded to a Class D license.Should your license remain downgraded for two years or longer, you are required to obtain a new CLP and pass a skills test in order to be upgraded to a CDL.
If any of the information on your medical card is not legible, incorrect or missing, you may receive a letter notifying you that you must have your medical certificate corrected and re-faxed or emailed to the above fax number.