The Merritt Parkway was designed by in house staff at the Connecticut Highway Department to provide relief to a highly congested section of the Post Road (Route 1). In July 1934 construction commenced, and by June 1938 the first 17.5 miles of the parkway were opened to the public.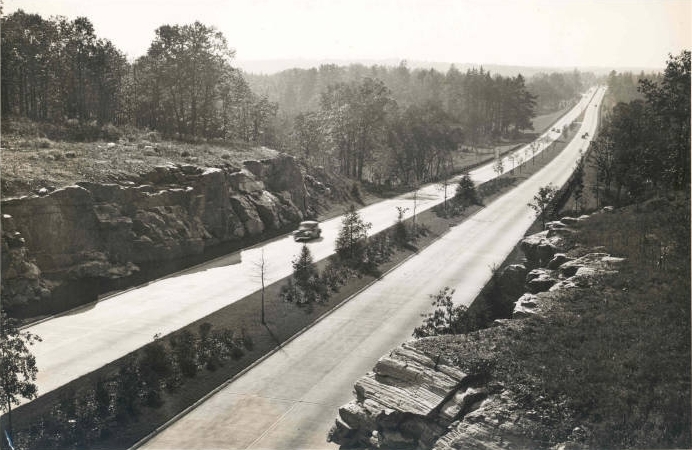 Photo: Connecticut State Library, State Archives, Weld Thayer Chase Collection
Perhaps the most distinguishable feature of the Merritt Parkway are the uniquely designed bridges. Exterior design of the 69 bridges was done by George Dunkelberger, holding the position of Highway Architect.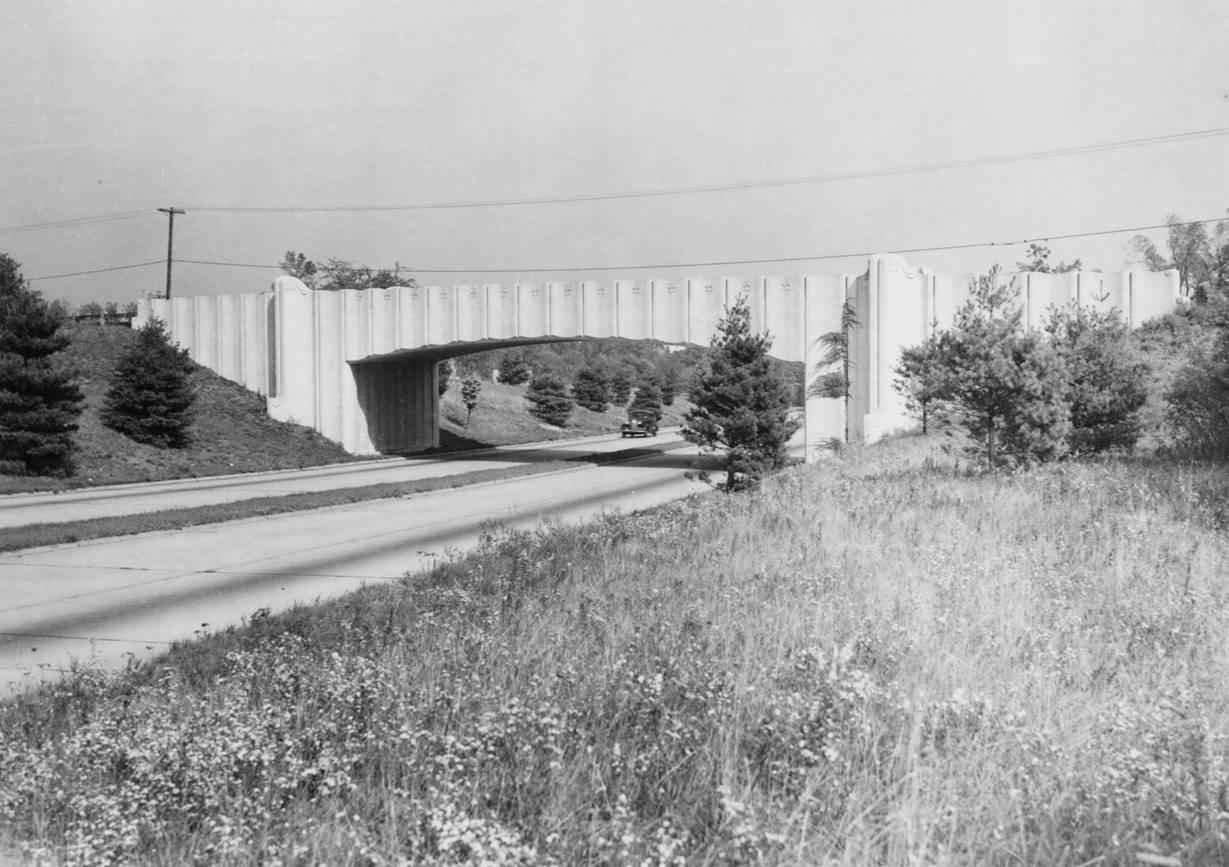 Photo: Connecticut Highway Department
Landscape Architecture designed by W. Thayer Chase (chief landscape architect for the Merritt Parkway) and supervisor A. Earl Wood (Engineer of Roadside Development, eventual Commissioner of CTDOT).
Photo: Connecticut Highway Department
The Merritt Parkway was designed with a variable width median absent of barriers and guiderail. A large majority of the Parkway was comprised of long tangent sections. Maximum grades approached 8% through the rolling hills that the Parkway spanned, and the curves were designed for approximately 45 mph.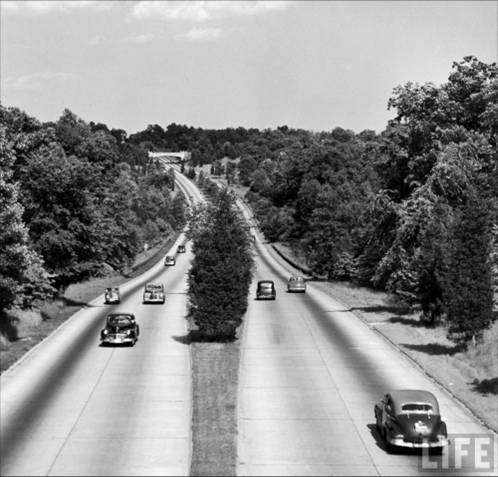 Photo: Bernard Hoffman/Time & Life Pictures/Getty Images Jul 01, 1948
The design of the parkway has been celebrated because of the manner in which the road blends with the natural topography of the surrounding area.
Photo: Connecticut Highway Department
Over the years the Merritt Parkway has received the following designations:
1991 - National Register of Historic Places
1993 - State Scenic Road
1996 - National Scenic Byway (U.S. Department of Transportation)
MERRITT PARKWAY PRESERVATION & LANDSCAPE