CONNECTICUT DEPARTMENT OF TRANSPORTATION

NEWS RELEASE

2800 BERLIN TURNPIKE P.O. BOX 317546

NEWINGTON CONNECTICUT, 06131-7546
FOR RELEASE: October 15, 2015

FOR FURTHER INFORMATION:

OFFICE OF COMMUNICATIONS

TELEPHONE: (860) 594-3062

FAX: (860) 594-3065
---
Richard Andreski Named CTDOT Public Transportation Chief
Connecticut Department of Transportation Commissioner James Redeker announced the appointment of Richard W. Andreski, a highly experienced public transportation professional, to lead the DOT's Bureau of Public Transportation. His appointment follows a nationwide search.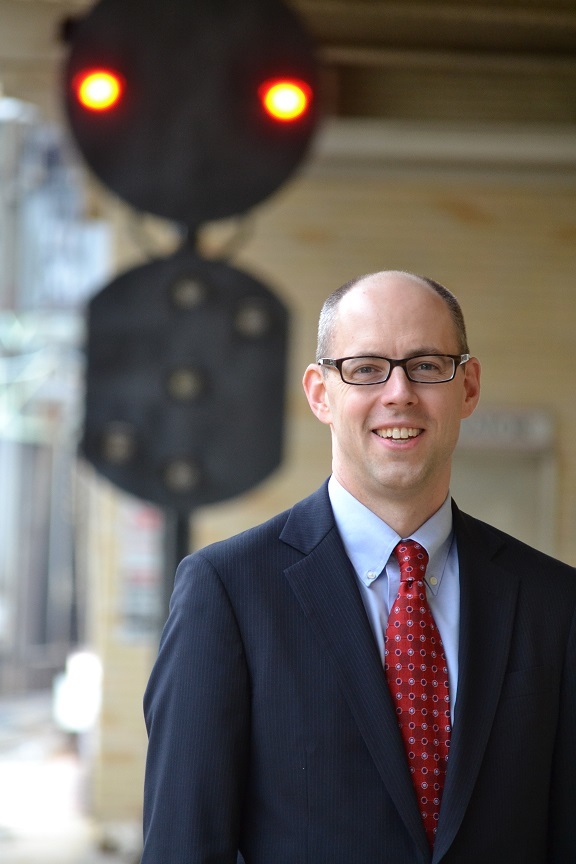 "Rich Andreski has the knowledge and leadership to help realize Governor Dannel Malloy's vision for a 21st century transportation system," said Commissioner Redeker.

"He brings not only years of experience in transit operations, planning and policy, but also longtime relationships with our important federal partners at the U.S. Department of Transportation, Federal Railroad Administration and Federal Transit Administration, as well as Amtrak and Metro-North Railroad."
The DOT's Bureau of Public Transportation oversees the operation of Connecticut's commuter rail and bus services. On the train side, this includes the New Haven commuter rail line, the nation's busiest; the construction of the Hartford Line Rail Program between New Haven and Springfield; and the New Haven Rail Yard Improvement Program. On the bus side of public transit, responsibilities include CTtransit and CTfastrak, Connecticut's first bus rapid transit system; the implementation of CTfastrak East; and a variety of ridesharing programs. The Bureau of Public Transportation also oversees the operations of two Connecticut River ferries, between Rocky Hill and Glastonbury, and between Chester and Hadlyme.
"Public transportation has always been a passion of mine as it empowers people, transforms our communities and spurs private investment and our economy," Andreski said. "It is a particularly exciting time to join the Connecticut DOT as Governor Malloy and the state legislature have charted a bold new course for the State that will have lasting benefits for years to come through Let's Go CT."
Richard Andreski began his career with NJ TRANSIT in 1999, following several years as a public transportation advocate seeking improvements in trans-Hudson rail service for New Jersey. In his nearly 17 years with NJ TRANSIT, he has held positions of increasing responsibility, including Chief of Staff for Rail Operations where he was responsible for negotiating new business agreements with Amtrak that will require greater transparency and accountability in railroad performance. Most recently, he served as Director, Trans-Hudson Project Planning.
He also has worked in bus and rail operations, capital planning, strategic planning, policy and talent development.
Rich Andreski earned a Bachelor's Degree from Lafayette College in 1996 and a Master's in City & Regional Planning from Rutgers University in 2005. He is founder and co-chair of the American Public Transportation Association's (APTA) Early Career Program, an innovative new leadership development program developing the industry's next generation of leaders. He is a graduate of the Leadership APTA Program, a nationally recognized executive leadership program.