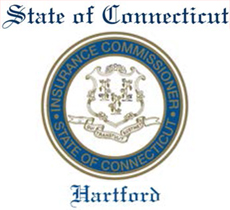 CONSUMER ALERT – April 12, 2023
CONNECTICUT RESIDENTS WITH FULLY-INSURED HEALTH PLANS – YOUR RIGHTS ARE PROTECTED REGARDLESS OF TEXAS JUDGE STRIKING DOWN PREVENTIVE COVERAGE UNDER THE ACA
The Connecticut Insurance Department (CID) remains committed to ensuring that all Connecticut residents have access to appropriate healthcare. Your insurance coverage in Connecticut will not be affected by a Texas Federal Judge's recent ruling that certain provisions of the Patient Protection and Affordable Care Act (ACA) are unlawful.
However, this ruling will not impact Connecticut's existing laws, which provide the same protections as those outlined in the ACA for fully-insured plans regulated by the CID. Your rights in Connecticut will continue to be upheld.
In other states without protective state laws for fully-insured plans, such as Connecticut's, the Kaiser Family Health Foundation (KFF) states, "coverage will not necessarily change immediately. Although the ruling is effective immediately, in many cases, health plan contracts are in place for the calendar year, and employers do not typically make changes to coverage or cost midyear." See note below.
Some conditions and treatments identified in the KFF report include lung and colorectal cancer screenings, breast cancer medications to reduce risk, and statins to help prevent cardiovascular disease. For a list of the major additions and revisions to USPSTF recommendations made on or after March 23, 2010, visit the Kaiser Family Foundation website, Q&A: Implications of the Ruling on the ACA's Preventive Services Requirement | KFF.
NOTE: The Connecticut Insurance Department regulates fully-insured plans only. Some employers, sponsor self-funded health plans that the U.S. Department of Labor regulates. Consumers should know that there are some differences among plans, and policyholders should contact their insurer or employer to get additional information on important details on their specific health plan.
If consumers have concerns about this or any insurance issue, visit the Connecticut Insurance Department website at www.ct.gov/cid, call 800-203-3447 or email at: insurance@ct.gov.
###