Waste Transporters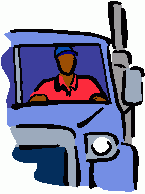 How is waste transportation regulated in Connecticut?
The transportation of hazardous waste and non-RCRA-Hazardous Waste (Connecticut Regulated Waste) is subject to special requirements in Connecticut. In particular, anyone transporting hazardous waste in or through Connecticut must have a permit from DEEP (except a generator transporting 1000 kilograms or less of their own waste to a permitted facility). Also, anyone engaged in the business of transportation of Connecticut-Regulated waste must also have a permit from DEEP pursuant to Section 22a-454 of the Connecticut General Statutes.
Permitted Waste Transporters and Facilities
The following bullets provide lists of various types of waste transporters and facilities that are permitted by DEEP. Please note that these lists have been established for general reference only and should not be used as an ultimate verification source. If you wish to verify a particular transporter or facility permit, please call us at (860) 424-3023, or send us an email.
Information for Transporters
Content Last Updated March 4, 2020