Hazardous Waste Treatment, Storage, and Disposal Facilities (TSDFs)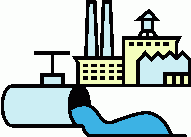 What is a TSDF? TSDFs include facilities that have engaged in any of the following activities since the RCRA Hazardous Waste program began on November 19, 1980:
Stored hazardous waste for greater than the allowed timeframes for generators of hazardous waste; or
Received hazardous waste from off-site; or
Treated hazardous waste; or
Disposed of hazardous waste (e.g., in a landfill, surface impoundment, or incinerator).
Some TSDFs are still engaged in these activities (i.e., are still active) whereas others have ceased TSDF activities (inactive). Active and inactive TSDFs are subject to differing requirements. In particular, active TSDFs require operating permits, whereas the issues surrounding inactive TSDFs have mostly to do with cleanup and financial assurance (see below for more information on the specific requirements).
TSDFs in Connecticut
The DEEP website has a List of Commercial Hazardous Waste and Connecticut-Regulated Waste Facilities in CT. Note: Many more facilities are located out-of-state. You may find out more about these out-of-state facilities by contacting a permitted waste hauler, or by checking the web sites of other states' environmental agencies. [exit DEEP Website]
Information for TSDFs
Facility Permitting Active TSDFs must have an operating permit from DEEP. For more information on the permitting requirements for TSDFs, see DEEP's Hazardous Waste TSDF Fact Sheet.
Cleanup of TSDFs When TSDFs (or specific areas within a TSDF) permanently cease operations, the Hazardous Waste Management Regulations require that the TSDF units go through a formal cleanup process (a process referred to as "closure"). In addition, land disposal units (e.g., landfills, surface impoundments, etc.) that cannot be cleaned up to the required cleanup standards must be monitored and maintained during an additional "post-closure" period after final closure. TSDFs must also clean up any other releases of hazardous waste or hazardous waste constituents at the site under a process known as "Corrective Action." For more information on these TSDF cleanup requirements, see the following DEEP web pages:
Financial Assurance All TSDFs must maintain financial assurance to cover the cost of closure and (if applicable) post-closure care. In addition, TSDFs must also maintain financial assurance as a condition of a Corrective Action Stewardship Permit or other enforceable document. For more information on hazardous waste financial assurance requirements, see the DEEP's Financial Assurance Web Page.
DEEP TSDF Inspection Report Form This link provides a copy of the inspection report forms that DEEP inspectors use when conducting inspections at TSDF sites. These inspection forms can be helpful tools for TSDFs to check their compliance with hazardous waste requirements.
Content Last Updated February 3, 2020