Frequently Asked Questions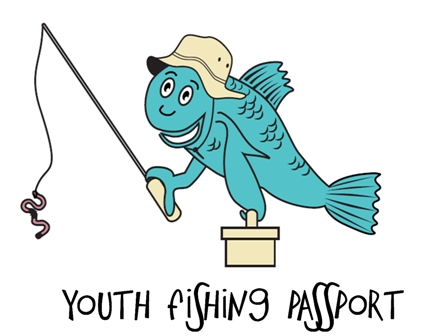 What is a YOUth Fishing Passport? The YOUth Fishing Passport is a free printable certificate available through the DEEP Online Sportsmen Licensing System to any person who is under the age of 16.
Is there a fee for a YOUth Fishing Passport? No, the YOUth Fishing Passport is free of charge.
Does a YOUth need this passport to fish? No, in Connecticut, individuals who are under 16 years of age may fish legally without obtaining a fishing license or the YOUth Fishing Passport.
Why get a YOUth Fishing Passport? Fishing is a fun family activity that can generate memories to last a lifetime. Through the passport program, participants will be able to participate in activities and receive fishing related benefits. Several businesses are supporting the program.
Activities: Through the YOUth Fishing Passport Program, youth are encouraged to participate in the "fishing challenge" to experience the diversity of fishing opportunities in Connecticut. An annual ceremony to recognize successful participants takes place each February.
Benefits: To ensure youth are successful and want to continue to fish, representatives from the fishing community have offered a variety of incentives, rewards, and benefits to Youth Passport holders.
Support and Encouragement: Fishing is fun! Sometimes however, getting started can seem a daunting task. You and your family can take free "learn to fish" classes through the Connecticut Aquatic Resources Education (CARE) program. Staff are available to answer your questions via phone (860-424-3474), e-mail deep.inland.fisheries@ct.gov or through our Facebook page.
Why has DEEP created a YOUth Fishing Passport? Even though the benefits of fishing are many, including active time outdoors, the excitement of catching a "big one," spending time with friends and family, and maybe catching dinner for the night, participation nationwide is rapidly decreasing. Research shows that in today's society, family time is at a premium and often difficult choices are made as to which activities youth can participate.
The Youth Fishing Passport program provides activities, benefits, and support and encouragement to help families make fishing the activity of choice. The youth fishing passport will serve as a central theme for the development of family friendly activities focused on Connecticut's diverse fishing resources.
What is the philosophy behind the YOUth Fishing Passport? The Youth Fishing Passport is a new concept intended to help promote a sense of environmental responsibility, stewardship, and a sense of belonging to the fishing community. By obtaining the Youth Fishing Passport through the online sportsmen licensing system it encourages the youth to take an active role in responsible fishing, increases awareness of fishing regulations, and makes them feel like an adult angler.
Please contact the Fisheries Division with any questions.
Phone: 860-424-FISH (3474)
E-mail: deep.inland.fisheries@ct.gov
Content last updated June 2020