Roles
To effectively manage the Agency website and maintenance process, three main roles have been created: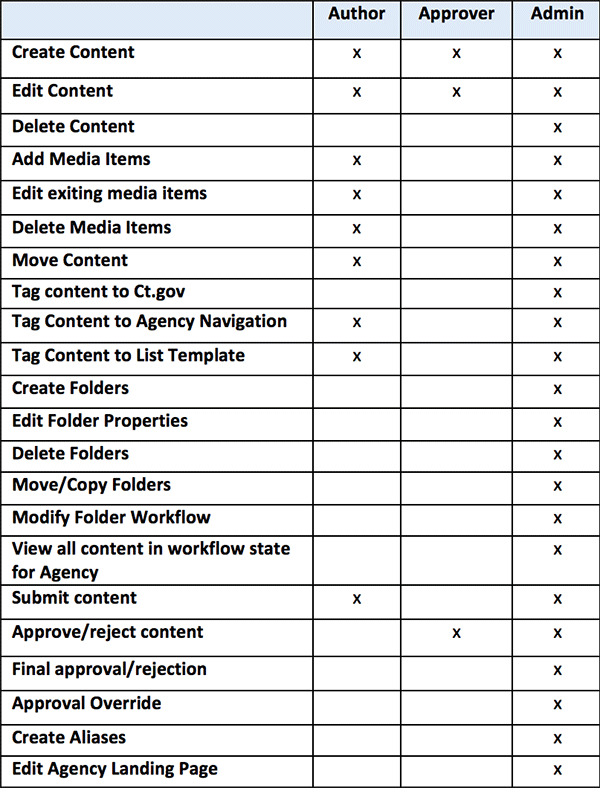 System Administrators
The System Administrator is able to manage all aspects of the Agency website except for setting up permissions and creating new workflows. They can perform all the same functions as the Content Author and Content Approver in addition to:
Add, edit, move, and delete folders

Manage folder properties


Assign workflow to folders

Edit the Agency Landing Page

Delete content pages

Create friendly URLs

View all content in a workflow state

Have final approval or rejection of content prior to going live

Approve content in place of Content Approver (Approval Override)
Content Authors
Content Authors will only be creating and editing content in the system, and only in areas they have access to.

Create and edit content pages


Add and edit media items

(images and document files)


Tag content to the Agency Navigation, or a Dynamic List

Submit content for approval via workflow
Content Approvers
Content Approvers approve content pages they have been added to approve. They can be assigned the Content Author role as well.

Approve/Reject content pages

View ready for approval content in a workflow state assigned to them