JOHN B. LARSON
U.S. REPRESENTATIVE, FIRST DISTRICT, CONNECTICUT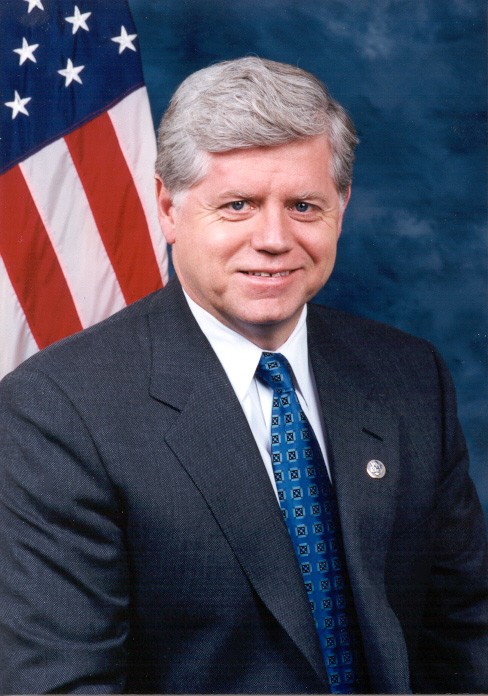 John is the eldest son of Ray and Pauline Larson. He grew up with his seven brothers and sisters in Mayberry Village and is proud of saying he is a product of public housing, public education, and public service. A graduate of East Hartford High School and Central Connecticut State University, Larson was also selected as a Senior Fellow at the Yale Bush Center for Child Development. He taught history at East Hartford High and would later own and operate a small, local insurance agency.
His public service includes the East Hartford Board of Education, the East Hartford Town Council, and the Connecticut State Senate where he served for twelve years. He was elected by his peers as Senate President Pro Tempore four times and authored the nation's first family medical leave act that still serves as a model today.
Throughout his career, John's focus has been on jobs, constituent service, and protecting and expanding our economy. In the 115th Congress his office has served over 1,800 constituent cases and hosted 25 community forums across the district. John remains committed to working across the aisle to get the job done for Connecticut. In 2015, John won key victories for manufacturing and working families, including the permanent extension of the Brady/Larson R&D Tax Credit, which allows employers to hire more workers and foster innovation in numerous fields. He also sponsored the Wrongful Convictions Tax Relief Act, which now ensures individuals who receive compensation after being wrongfully convicted of a crime are not subjected to federal taxes on those awards.
A staunch supporter of Connecticut manufacturing, John was the lead advocate to secure Pratt & Whitney as the sole source producer of engines for the F35 Joint Strike Fighter as well as the Aerial Tanker, Presidential Helicopter, and second submarine in Groton. John has worked to bring academia, labor, private industry, and government together to develop a next generation manufacturing education program with Goodwin College, Central Connecticut State University, and our Community College system. His legislation also created the Connecticut Center for Advanced Technology.
John is currently fighting to protect and strengthen Social Security. Last year, he introduced the Social Security 2100 Act to cut taxes, strengthen benefits, and ensure no hardworking American can retire into poverty. The Chief Actuary of the Social Security Administration has stated that John's plan would maintain the program's solvency into the next century.
In Congress, John sits on the influential Ways & Means Committee, where he serves as Ranking Member of the Social Security Subcommittee. He is a lifelong resident of East Hartford, where he lives with his wife Leslie. They have three children, Carolyn, Laura, and Raymond.
JOSEPH COURTNEY
U.S. REPRESENTATIVE, SECOND DISTRICT, CONNECTICUT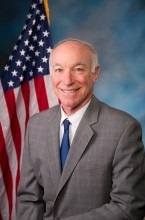 As a member of the House Armed Services Committee, Courtney is the ranking member of the Seapower and Projection Forces Subcommittee and serves on the Readiness Subcommittee. As a member of the Committee on Education and the Workforce, he serves on the Health, Employment, Labor, and Pensions subcommittee, as well as the Higher Education and Workforce Training subcommittee.
As a senior member of the House Armed Services Committee, Courtney has worked to strengthen our nation's Navy by leading the call for increased submarine production. When Courtney arrived in Congress, the Electric Boat shipyard in Groton, Connecticut, was facing significant workforce reductions and for the first time in fifty years was not actively designing the next generation of submarines. Because of funding secured by Courtney through his work on the House Armed Services Committee, the men and women of Electric Boat have once again been building two submarines per year since 2011. In addition, Courtney has secured critical resources for new design and engineering work on the Columbia-class submarines that will replace the aging fleet of Ohio-class ballistic missile submarines. The increase in submarine construction has allowed Electric Boat to significantly expand both its workforce and its footprint in southeastern Connecticut.
In recognition of his work, Courtney was awarded "The Distinguished Public Service Award" from Navy Secretary Ray Mabus, the highest civilian honor the Navy can confer.
Courtney has established himself as a tireless advocate for both our nation's veterans and our men and women in uniform. He successfully fought to expand the Montgomery GI Bill for post-9/11 veterans and their families and led the fight to extend TRICARE benefits to dependents under age 26. Congressman Courtney also fought and won support for an 18-unit supportive housing facility for homeless and at-risk veterans in Jewett City.
In his role on the Committee on Education and the Workforce, Courtney has been a staunch supporter of high-quality public education and a champion of higher education affordability for middle-class families. In both 2012 and 2013, Courtney led the congressional effort to prevent Stafford Student Loan rates from doubling on new loans, ultimately resulting in the passage of the Bipartisan Student Loan Certainty Act that was signed by President Barack Obama.
Before serving in the House of Representatives, Courtney represented the citizens of Vernon in the Connecticut General Assembly from 1987 to 1994. During his tenure, then state-Rep. Courtney served as Chair for both the Public Health and Human Services Committees.
Courtney is a 1975 graduate of Tufts University in Boston. He earned a law degree from the University of Connecticut School of Law in 1978. He lives in Vernon with his wife, Audrey Courtney, and has two adult children, Robert and Elizabeth.
ROSA DeLAURO
U.S. REPRESENTATIVE, THIRD DISTRICT, CONNECTICUT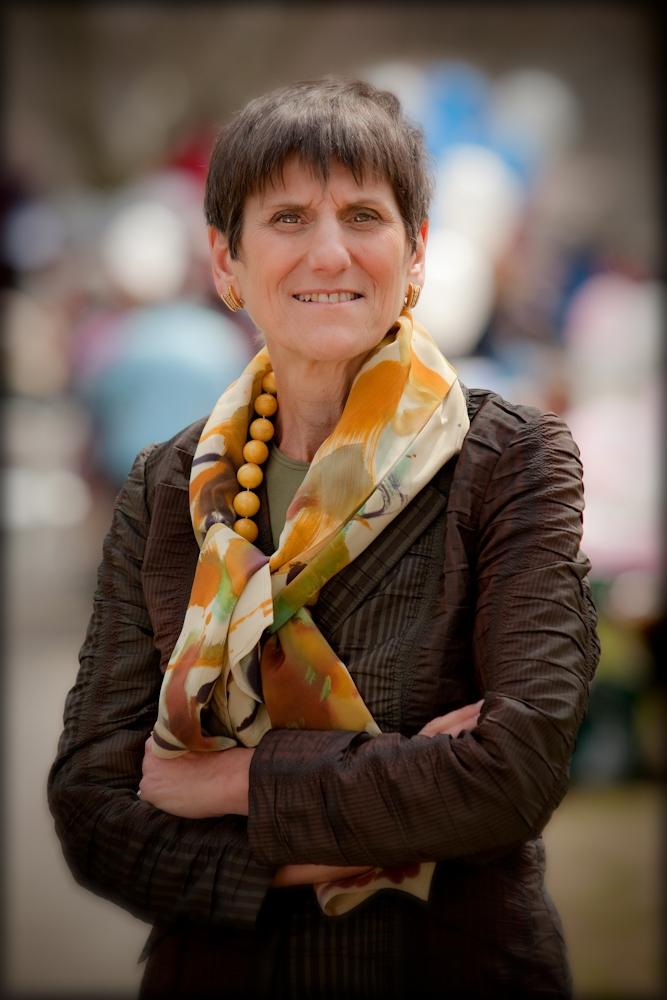 Rosa DeLauro is the Congresswoman from Connecticut's Third Congressional District. Rosa serves in the Democratic leadership as Co-Chair of the Democratic Steering and Policy Committee, and she is the Ranking Member on the Labor, Health and Human Services, and Education Appropriations Subcommittee, where she oversees our nation's investments in education, health, and employment. Rosa also serves on the subcommittee responsible for the U.S. Department of Agriculture and the U.S. Food and Drug Administration, where she oversees food and drug safety.
At the core of Rosa's work is her fight for America's working families. Rosa believes that we must raise the nation's minimum wage, give all employees access to paid sick days, allow employees to take paid family and medical leave, and ensure equal pay for equal work. Every day, Rosa fights for legislation that would give all working families an opportunity to succeed.
Rosa believes that our first priority must be to strengthen the economy and create good middle-class jobs. She supports tax cuts for working and middle-class families, fought to expand the Child Tax Credit to provide tax relief to millions of families, and introduced the Young Child Tax Credit to give families with young children an economic lift.
Rosa has also fought to stop trade agreements that lower wages and ships jobs overseas, while also protecting the rights of employees and unions. She believes that we need to grow our economy by making smart, innovative investments in our infrastructure, which is why she introduced legislation to create a National Infrastructure bank. 
Rosa is a leader in fighting to improve and expand federal support for child nutrition and for modernizing our food safety system. She believes that the U.S. should have one agency assigned the responsibility for food safety, rather than the 15 different agencies that lay claim to different parts of our food system. Rosa fights against special interests, like tobacco and e-cigarettes, which seek to skirt our public health and safety rules.
As the Ranking Member dealing with appropriations for Labor, Health, Human Services, and Education, Rosa is determined to increase support for education and make college more affordable for more American students and their families. She is also fighting to protect the Affordable Care Act so that all Americans have access to affordable care. Rosa strongly believes in the power of biomedical research, and she is working to increase funding so that we can make lifesaving breakthroughs in science and medicine.
Soon after earning degrees from Marymount College and Columbia University, Rosa followed her parent's footsteps into public service, serving as the first executive Director of EMILY's List, a national organization dedicated to increasing the number of women in elected office; Executive Director of Countdown '87, the national campaign that successfully stopped U.S. military aid to the Nicaraguan Contras; and as Chief of Staff to U.S. Senator Christopher Dodd. In 1990, Rosa was elected to the House of Representatives, and she has served as the Congresswoman from Connecticut's Third Congressional District ever since.
JIM HIMES
U.S. REPRESENTATIVE, FOURTH DISTRICT, CONNECTICUT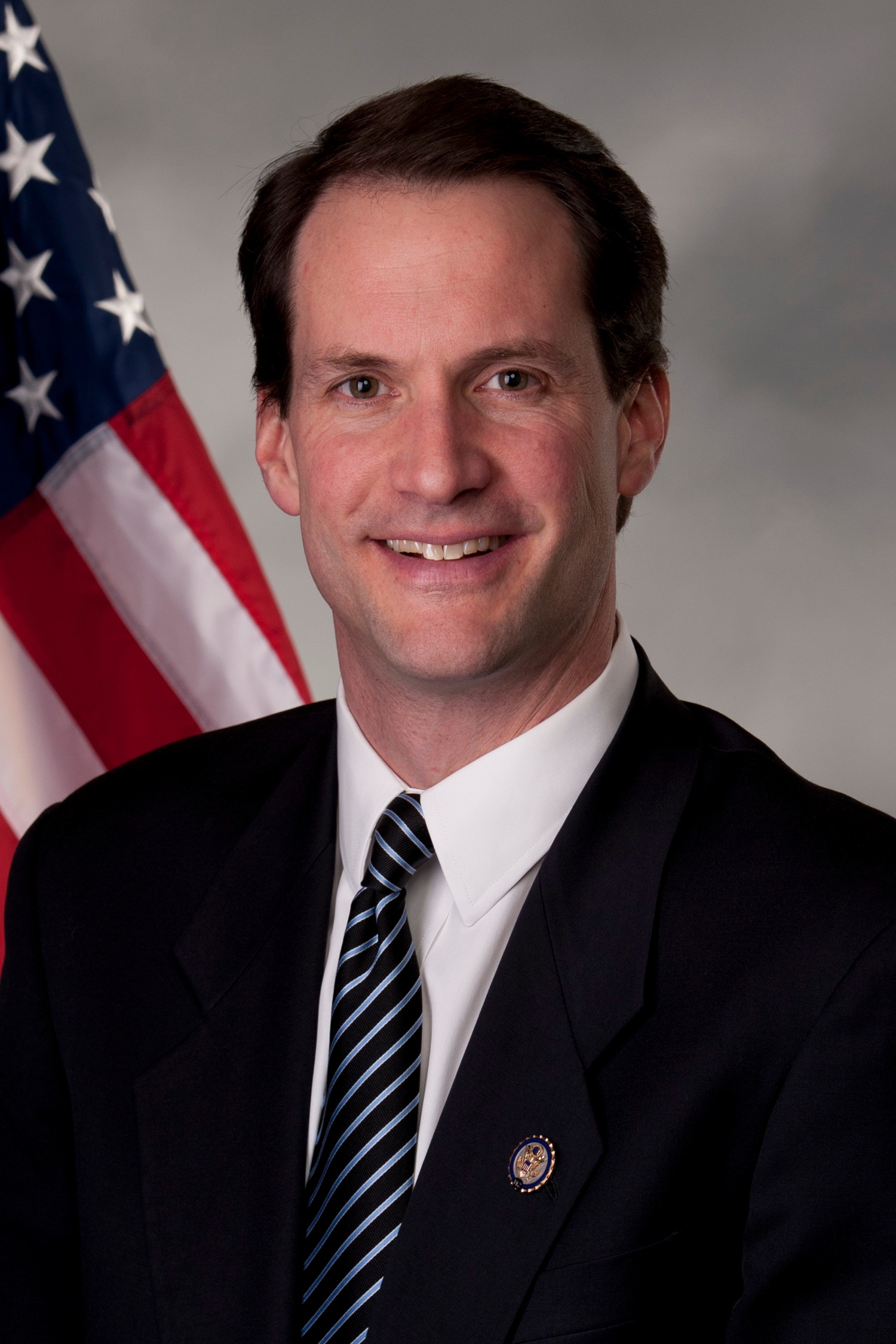 U.S. Representative Jim Himes represents Connecticut's Fourth District and is currently serving his fourth term in Congress. He is a member of the House Committee on Financial Services and the House Permanent Select Committee on Intelligence.
Representative Himes grew up as the child of a single working mother in a small town. As a member of Congress, he works hard to provide all American children the same opportunities he had to succeed: access to a first-rate public education, affordable and effective health care, a decent and safe home, and a supportive community.
Born in Lima, Peru, in 1966 to American parents, Representative Himes spent the early years of his childhood in Peru and Colombia while his father worked for the Ford Foundation and UNICEF. As an American abroad, he grew up fluent in both Spanish and English and was raised with an awareness of the unique position of the United States in the world. After his parents divorced, he moved with his mother and sisters to the United States.
Representative Himes graduated from Hopewell Valley Central High School and then attended Harvard University. After completing his undergraduate work, he earned a Rhodes Scholarship, which enabled him to attend Oxford University in England. There he continued his studies of Latin America, which included research in El Salvador.
Prior to his service in Congress, Representative Himes ran the New York City branch of the Enterprise Community Partners, a nonprofit dedicated to addressing the unique challenges of urban poverty. His team led the way in financing the construction of thousands of affordable housing units in the greater New York metropolitan region, often using new green technologies to achieve energy efficiency and reduce utility costs.
Representative Himes' experience at Enterprise spurred his involvement in politics. Putting his expertise in affordable housing to work, he served as a commissioner of the Greenwich Housing Authority, ultimately chairing the board and leading it through a much-needed program of reforms. He went on to become an elected member of his town's finance board, setting tax and budget policy for Greenwich. He has also served as Chair of his local Democratic Town Committee, organizing others in the community to become more active in the political process.
Representative Himes began his professional career at Goldman Sachs & Co., where he worked his way up to vice president over the course of a 12-year career. There he worked extensively in Latin America and headed the bank's telecommunications technology group.
Representative Himes lives in Greenwich with his wife, Mary, and two daughters, Emma and Linley.
ELIZABETH H. ESTY
U.S. REPRESENTATIVE, FIFTH DISTRICT, CONNECTICUT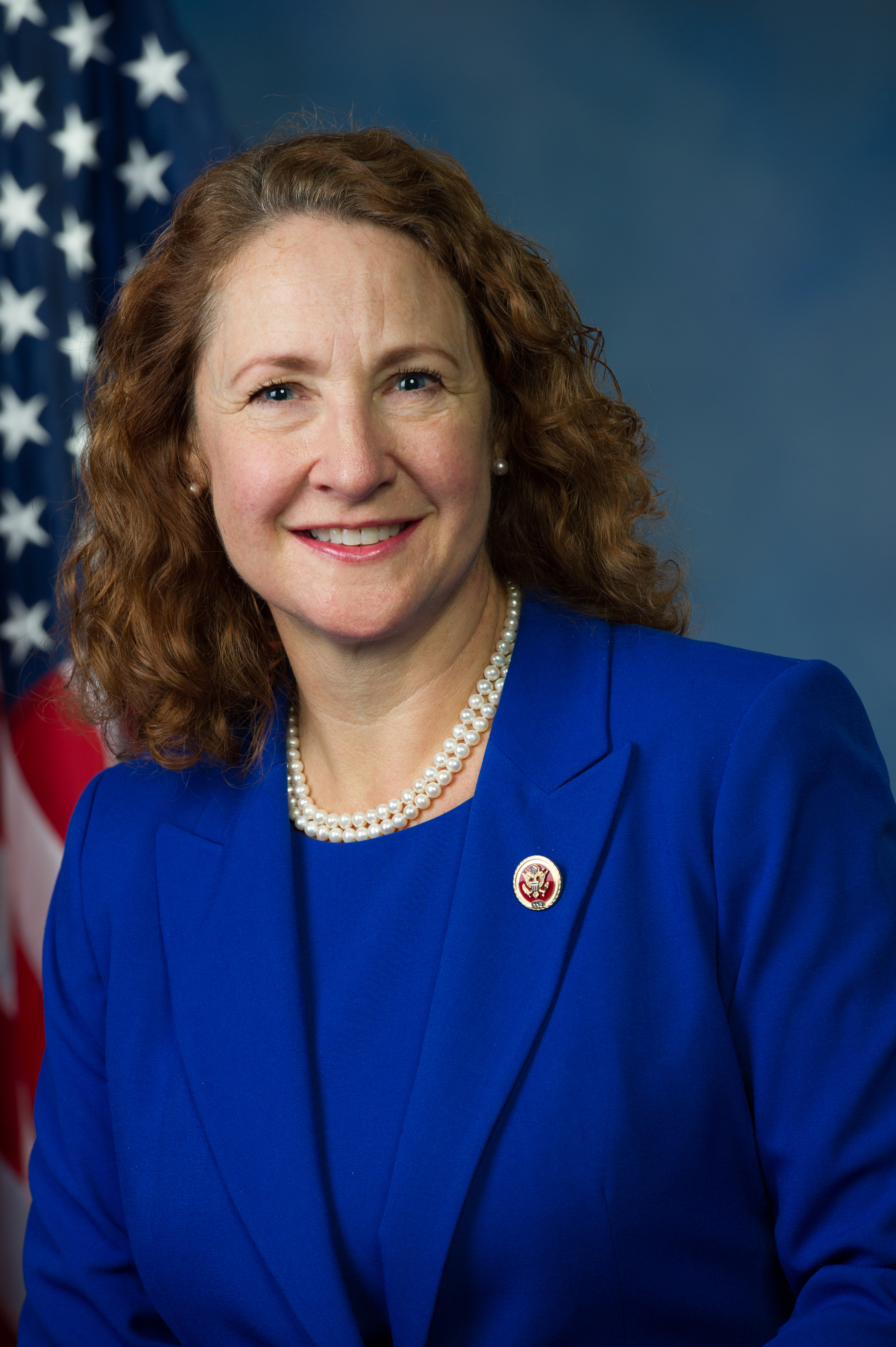 Elizabeth Esty is the U.S. Representative for the Fifth Congressional District of Connecticut. The district spans northwest and central Connecticut and includes Danbury, Litchfield County, the Farmington Valley, the Naugatuck Valley, Meriden, and her hometown of Cheshire.
Representative Esty was elected to Congress on November 6, 2012. She serves as the Vice Ranking Member of the Transportation and Infrastructure Committee as well as on the Veterans Affairs Committee and the Committee on Science, Space, and Technology. Representative Esty is also a vice chair of the Congressional Gun Violence Prevention Task Force.
Representative Esty knows that job creation and economic development are top priorities for the residents of the 5th District. She is committed to reinvigorating the district's manufacturing tradition through investments in infrastructure, research and development, and job training. She is also a strong proponent of helping small businesses and promoting the green jobs of the future in the 5th District.
Representative Esty served in the Connecticut General Assembly (2009-2011) and the Cheshire Town Council (2005-2008) where she made her mark as an advocate for responsible budgeting and job creation. On the Town Council, she worked to balance the budget while providing property tax relief to seniors and ensuring strong funding for public schools. In the General Assembly, Elizabeth cut her own pay, returning 10% of her salary to taxpayers. When a local plant closed in her hometown, laying off 1,000 skilled workers, Representative Esty fought for job placements or early retirement packages for the workers.
Representative Esty graduated from Harvard University in 1981 and earned her law degree from Yale Law School in 1985. After clerking for U.S. District Judge Robert Keeton of Massachusetts, she joined the firm of Sidley Austin and served as a member of the Supreme Court bar. She later went on to work in health care and Medicare policy as a Senior Research scholar at Yale and to teach as an adjunct professor at American University.
Representative Esty lives in Cheshire with her husband of 31 years, Dan Esty. The mother of three—Sarah, Thomas, and Jonathan—Elizabeth has spent evenings and weekends at PTA meetings, soccer fields, and hockey rinks. She is thankful for the opportunity to serve her church and her community, working with the local Chamber of Commerce, League of Women Voters, Land Trust, Cheshire Public Library, and the United Way.