MARTIN M. LOONEY
PRESIDENT PRO TEMPORE OF THE STATE SENATE
Martin Looney currently is in his thirteenth term having been elected to the State Senate in 1992. In January of 2015, Senator Looney was elected by the members of the State Senate to serve as President Pro Tempore, the highest-ranking legislator in the Connecticut General Assembly. He was re-elected to that position in January of 2017.
Prior to his election as Senate President, Senator Looney served 12 years as Senate Majority Leader. Prior to becoming Majority Leader, he served six years as Senate Chair of the Finance, Revenue and Bonding Committee; Chairman of the Banks Committee; and one term as Ranking Member of the Judiciary Committee.
During his six-term tenure as State Representative, beginning in 1981, Senator Looney was appointed an Assistant Majority Leader and served as Chair of the Planning and Development Committee, the Government Administration and Elections Committee, and the Appropriations Judicial Subcommittee, and as Vice Chair of the Judiciary Committee.
Senator Looney has received many awards and accolades, including the 2014 Coalition Crusader Award for work with domestic violence issues, the 2014 National Coalition for Capital Champion of Small Business Award, the 2015 AARP Capitol Caregiver Award, the 2016 CT AFL-CIO Senator Christopher Dodd Award for outstanding commitment and dedication to the working men and women of Connecticut, the 2017 CT Probate Assembly Public Service Award, and the 2017 CT Bar Association Special Recognition Award.
Other associations that have honored the Senator include: The American Lung Association, Autism Speaks, CT Association for Human Services, the CT Dental Association, the MS Society, Coalition for Working Families, CT Society of Eye Physicians, Hill Health Center, Youth Continuum, Hospital of St. Raphael, ACES, and Life Haven.
Senator Looney is a graduate of Saint Rose School in New Haven, Notre Dame High School in West Haven, and is a cum laude graduate of Fairfield University, where at commencement he was awarded Departmental Honors in English and Theology. He was selected as a National Woodrow Wilson Fellow for graduate study and earned a master's degree in English from the University of Connecticut.
He received his J.D. in 1985 from the University of Connecticut School of Law and, since his admission to the Connecticut Bar in 1985, has been engaged in the general practice of Law. He is a partner in the law firm of Keyes and Looney. He is also a practitioner in residence with the Criminal Justice Program in the Department of Public Safety at the University of New Haven in West Haven and is an adjunct faculty member in the Political Science Department at Quinnipiac University in Hamden and also at Quinnipiac Law School in North Haven.
Senator Looney resides in New Haven with his wife, Ellen. They have one son, Michael, and are proud grandparents to Matthew, Anna Katherine, and Isabel Grace.  
BOB DUFF
MAJORITY LEADER OF THE STATE SENATE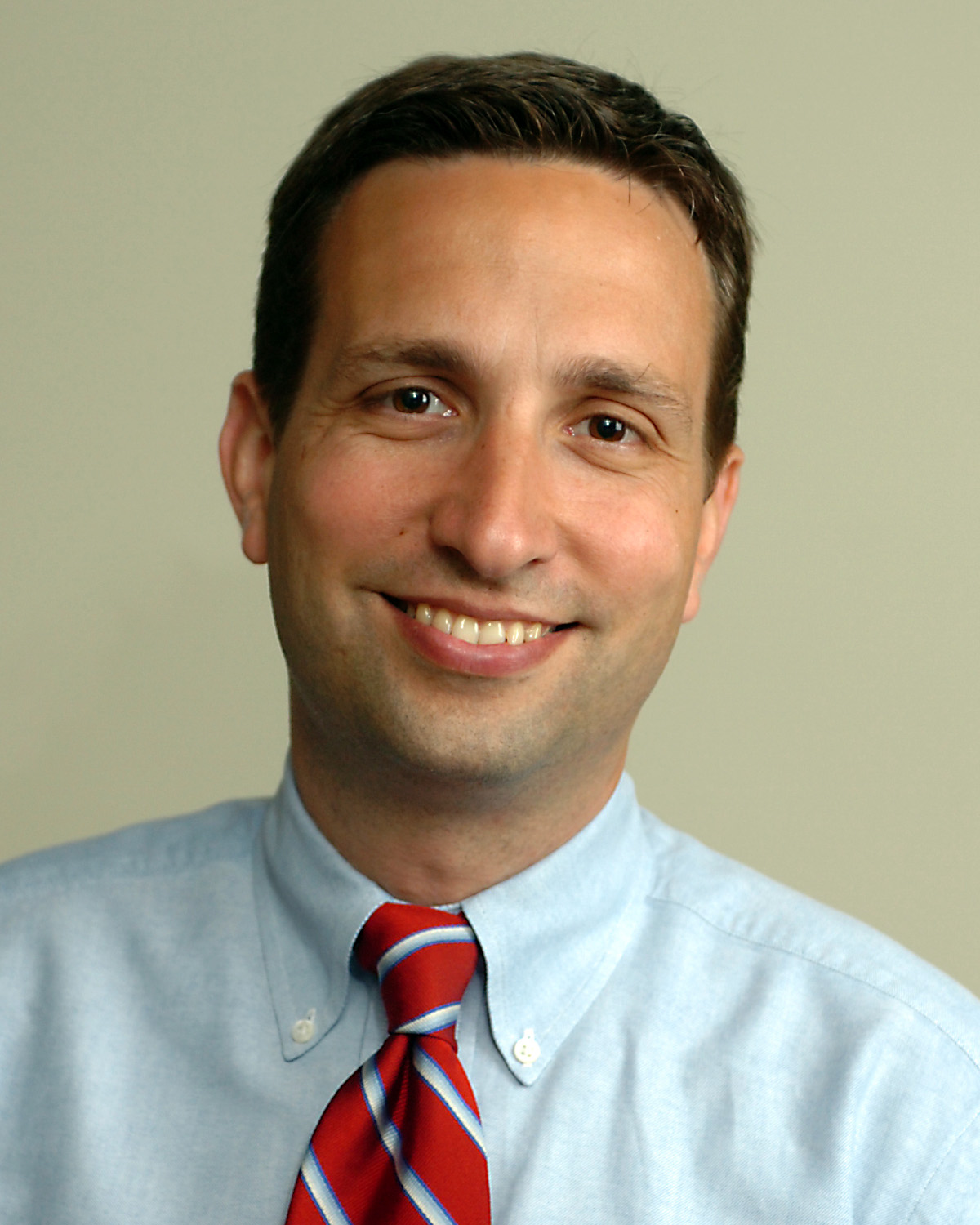 Senator Bob Duff represents the 25th Senatorial District, which includes Norwalk and Darien. Reelected to the State Senate in 2016, he was chosen by his senate colleagues in 2017 to serve a second term as Majority Leader. He is also Chair of the Executive and Legislative Nominations Committee and Vice Chair of the Legislative Management Committee.

Since joining the legislature, Bob has been a tireless advocate for job creation in Connecticut. In 2015, he played a leading role in expanding the InvestCT, which has helped small businesses create and retain more than 2,600 jobs and produced a rate of return of $2.21 for every dollar invested. Bob also championed landmark jobs legislation, passed in 2011 and expanded upon in 2012, creating the Small Business Express and STEP-Up programs to connect those looking for work with small businesses.

Bob has earned a reputation as a consumer advocate. As Chair of the legislature's Banking Committee, Bob worked to safeguard Connecticut homeowners from the ravages of predatory lending by creating a package of assistance programs and reforms to reduce the number of home foreclosures in the state. Bob's consumer advocacy continued as he went on to Chair the Energy and Technology Committee. As Chair, Bob championed two pieces of major energy legislation which taken together implement a new Comprehensive Energy Strategy for Connecticut, restructuring state support for renewable sources of electricity to provide for cheaper, cleaner and more reliable energy for consumers and businesses. Additionally, he led passage of an "Electric Supplier Consumers' Bill of Rights" to address consumer complaints about spiking prices, deceptive practices and a lack of disclosure about rate and contract terms in Connecticut's electric supplier market.

Bob also passed consumer protection legislation to combat price gouging for services in the aftermath of extreme weather events, has been a constant watchdog for residents and small businesses and has fought to hold Metro-North accountable to commuters.

Bob has long been a fierce advocate for his district, helping secure funding for construction of the long-awaited Wall Street Place mixed-use development in Norwalk, the Music Theatre of Connecticut's new theatre, repairs to the Walk Bridge, and renovations to the Globe Theater and Maritime Aquarium.

Bob's Norwalk family ties go back five generations. After attending Norwalk Public Schools, Bob moved to Virginia to earn his degree in political science from Lynchburg College. There, Bob honed his political skills as a student senator, campus leader and intern for U.S. Senator Christopher Dodd (D-CT). Once back in Norwalk he eagerly took a position as a substitute teacher from 1993 to 1995.

In May 2010, Bob returned to Lynchburg College to deliver the commencement address to the graduating class. During the ceremonies, Bob was awarded the degree of Doctorate of Humane Letters from his alma mater.

Prior to his election to the Senate, Bob represented the people of Norwalk's 137th Assembly District for three years. Bob is a real estate professional with William Pitt Sotheby's International Realty. He's helped people buy and sell property for 20 years in the Norwalk office.

Bob, his wife, Tracey, and their two sons live on Toilsome Avenue in Norwalk.
LEONARD A. FASANO
SENATE REPUBLICAN PRESIDENT PRO TEMPORE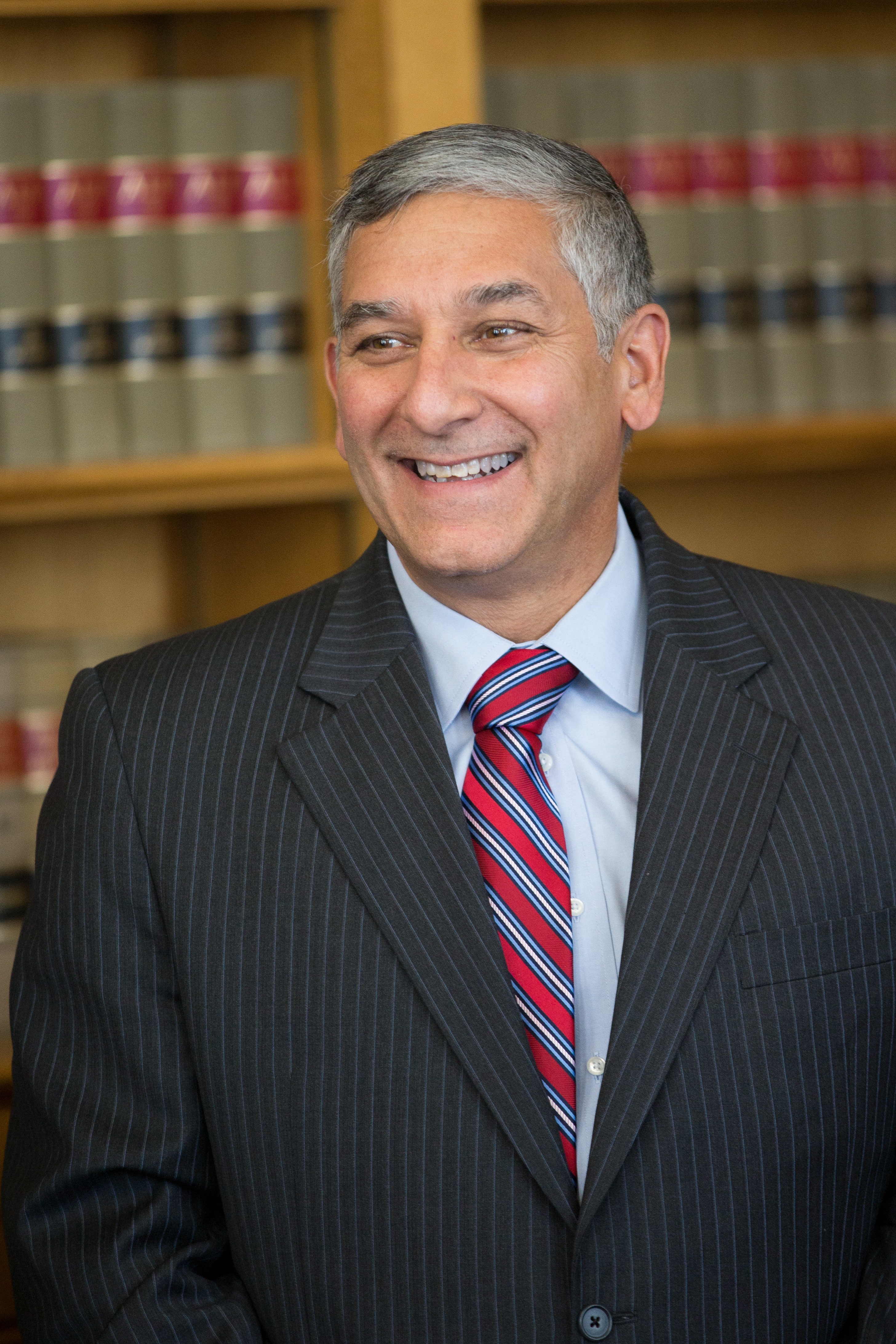 State Senator Len Fasano has proudly served the 34th Senatorial District communities of Durham, East Haven, North Haven, and Wallingford since 2003. He became Senate Republican President Pro Tempore in January 2017.
Senator Fasano had previously served as Senate Minority Leader after being elected to the position by his colleagues in 2014. Prior to leading the Senate Republican Caucus, he held the roles of Minority Leader Pro Tempore and Deputy Minority Leader.
Legislative accomplishments of Senator Fasano include developing a historic bipartisan Senate power-sharing agreement following the tied result of the 2016 election and enhancing transparency and oversight of hospital conversions from non-profit to for-profit institutions.
As leader of the Senate Republican Caucus, Senator Fasano is committed to making state government more cost-effective and efficient.
Senator Fasano established an urban affairs initiative within his caucus in 2014 to open up the dialogue between Republican lawmakers and Connecticut cities to enhance educational and economic opportunities. He has also proposed plans to reform the state's justice system to reduce recidivism and help people access the tools they need to succeed in all aspects of life.
As an advocate for children, Sen. Fasano has been named a "Children's Champion" by the Connecticut Early Childhood Alliance and has proposed legislation to reform the state's child welfare agency to better protect, monitor, and support the children in its care.
Senator Fasano is the co-creator and was co-chair of the Bipartisan Round Table on Hospitals and Health Care, established in 2014 in partnership with Senate President Martin Looney to help ensure continued access to affordable quality care in Connecticut. Senator Fasano, whose father was a doctor in New Haven, has advocated for legislation that seeks to remedy the problems caused by the rapid consolidation of physician practices in Connecticut and the resulting impacts on health care costs and patient choice.
Senator Fasano is the President and Founder of Fasano, Ippolito, Lee, & Florentine, a law firm with offices in New Haven and Branford. He is also an East Haven business owner. Fasano earned his Bachelor of Science Degree from Yale University in 1981, a Juris Doctorate from Quinnipiac Law School in 1984, and an L.L.M. Degree in Taxation from Boston University Law School in 1985. He played football at Yale under legendary coach, Carm Cozza.
Senator Fasano has spent all of his life in New Haven and surrounding communities. He has three adult children, one grandchild, and currently resides in North Haven with his wife, Jill.
KEVIN WITKOS
DEPUTY SENATE REPUBLICAN PRESIDENT PRO TEMPORE
State Senator Kevin Witkos (R-8) is serving his fifth term in the state Senate. He became the Deputy Senate Republican President Pro Tempore in January 2017, and he proudly represents the 8th Senate District, which includes the communities of Avon, Barkhamsted, Canton, Colebrook, Granby, Hartland, Harwinton, New Hartford, Norfolk, Simsbury, and Torrington.
Witkos previously served as Senate Minority Leader Pro Tempore and Deputy Minority Leader Pro Tempore for the Senate Republicans.
Currently, Senator Witkos is Co-Chair of the General Assembly's General Law Committee. He also serves as Vice Chair of the Executive & Legislative Nominations Committee, Public Safety & Security Committee and Legislative Management Committee.
Prior to being elected to the State Senate, Senator Witkos served six years in the State House of Representatives.
Senator Witkos is a retired Canton Police Department sergeant who had a 28-year career in law enforcement.
Witkos has a long history of community involvement. He has served as Vice Chairman of the Canton Board of Education, as Chief of the Canton Volunteer Fire Department, as the Capitol Area Substance Abuse Council Representative, and as past President of the Local Chapter of AFSCME Council #15.
Senator Witkos received his bachelor's degree from the University of Connecticut and his associate's from Tunxis Community College. He is also a graduate of the Connecticut Municipal Police Academy and the New England Institute of Law Enforcement Management at the University of Massachusetts.
In 2012, Senator Witkos joined the Community Relations division of Eversource where he currently works. He lives in Canton with his wife Esther and their two children, Kyra and KC. His family also runs a restaurant in the Collinsville section of Canton.
JOE ARESIMOWICZ
SPEAKER OF THE HOUSE OF REPRESENTATIVES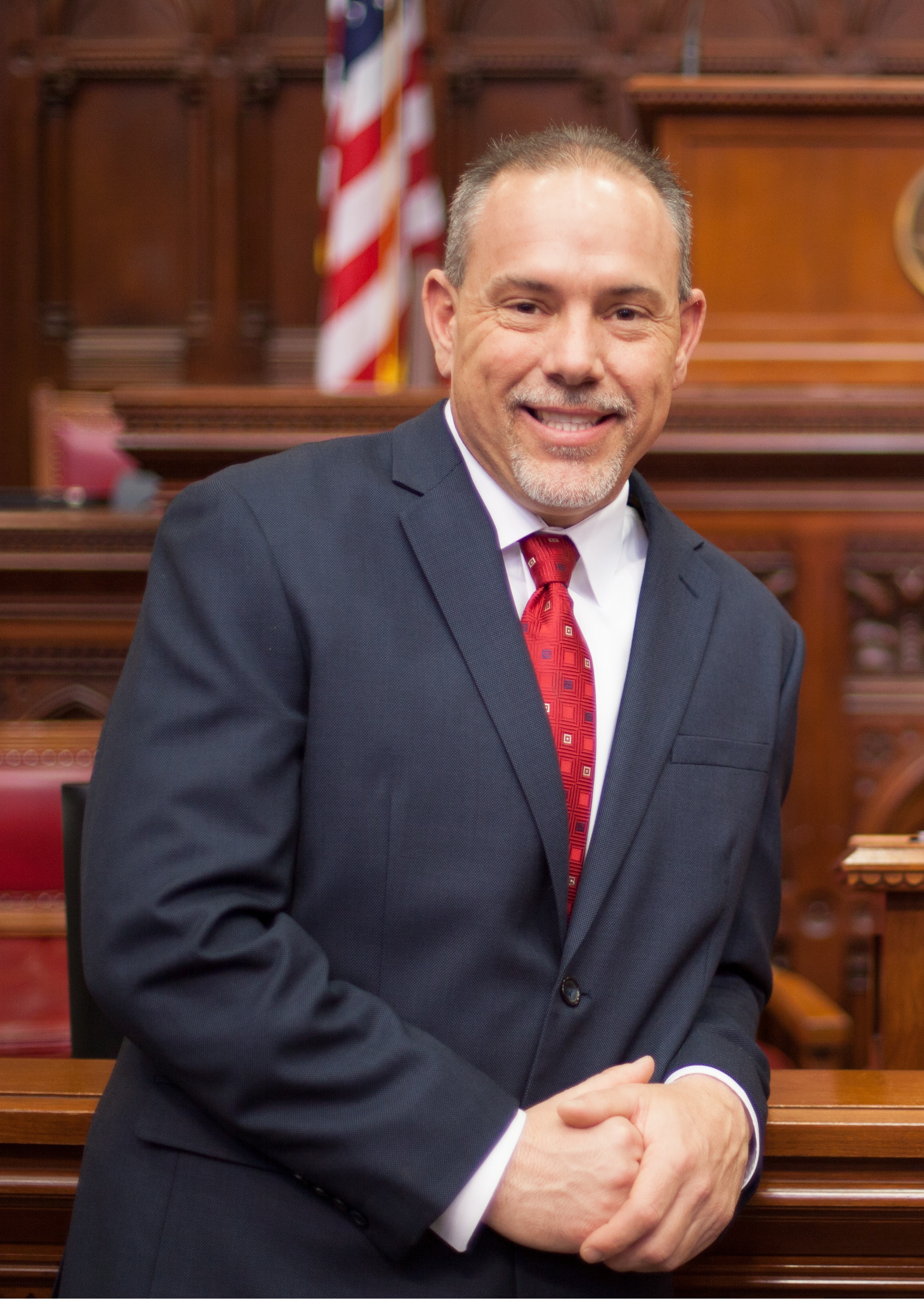 State Representative Joe Aresimowicz was first elected to the Connecticut General Assembly in 2004 to represent the 30th House District, which includes Berlin and Southington, and is currently serving his seventh term. On January 4th, 2017, his colleagues elected him Speaker of the House. He previously served as House Majority Leader for the 2013-2016 legislative sessions.
Honorably discharged from the United States Army Reserve, where he served as a combat medic for almost a decade, veterans issues are very important to Joe. During his tenure in the legislature, he has served as a long-time member of the Veterans' Affairs Committee. He has also served on the Public Safety and Security Committee, the Finance, Revenue, and Bonding Committee, the Commerce Committee, and was vice chair of the Government Administration and Elections Committee.
During his 13 years as a state representative, Joe has received many awards and accolades. The Connecticut High School Coaches Association named him as one of the 2016 Outstanding Coaches of the Year and awarded him with the Joseph J. Fontana Distinguished Service Award. He received the 2015 CT Community Providers Association's Community Champion Award for his outstanding leadership in supporting community provider organizations. He has been named a Children's Champion by the Connecticut Early Childhood Alliance for three consecutive years for his work to ensure that Connecticut's young children remain a legislative priority. He also received the 2014 and 2015 AARP Legislative Achievement Awards for his leadership on retirement savings.
Other organizations that have honored Joe include: the American Legion, the Connecticut State Firefighters Association, the Connecticut Police Chiefs Association, the Coalition for a Safe and Healthy Connecticut, the Connecticut Association of Optometrists, the Connecticut State Medical Society, the Alliance of Connecticut YMCAs, the Connecticut Society of Eye Physicians, the Connecticut River Salmon Association, and the Radiological Society of Connecticut.
Community and public service are very important to Joe. Prior to being elected to the legislature, Joe served three terms on the Berlin Town Council. In 2016, he was named the head coach of the Berlin High School Football Team. Previously, he was the coach of BHS's Freshman Football Team. Joe has also directed Berlin Midget Football for the past 16 years and coached Berlin Little League and the New Britain Rising Stars AAU Basketball Team.
In addition to serving in the legislature, Joe is the Education Coordinator for the American Federation of State, County, and Municipal Employees Council 4.
A lifelong Berlin resident, Joe attended public schools in Berlin through high school. He and his family reside in Berlin, where his two youngest children, Ryan and Katie, attend Berlin public schools and his oldest son Michael coaches football in Berlin while finishing his criminal justice degree.
MATT RITTER
MAJORITY LEADER OF THE HOUSE OF REPRESENTATIVES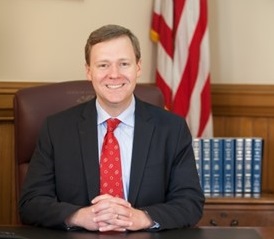 Matt Ritter, a lifelong Hartford resident, was first elected in 2010 to the Connecticut General Assembly where he represents the 1st Assembly District in Hartford.
Since January 2017, Matt has served as House Majority Leader, the second-ranking official in the House of Representatives. As Majority Leader, he acts as the leading spokesperson in floor debate and controls the flow of legislation through the House.
Prior to becoming the House Majority Leader, Matt served for two years as the Co-Chair of the Public Health Committee where he worked to pass legislation to help prevent deaths from opioid overdoses, increase hospital fee transparency, and require that more mental health services be covered by the private insurance market.
Since being elected in 2010, Matt has received a number of awards and recognitions. In 2014, Matt was named one of the Hartford Business Journal's "40 Under Forty" and chosen by the North Central Regional Mental Health Board, Inc., to receive a legislative award for his "outstanding and dedicated service in the Connecticut General Assembly on behalf of individuals with mental illness." In 2015, Matt was named a "Community Champion" by the Connecticut Community Providers Association and was given a legislative recognition award by the Connecticut State Medical Society. In 2016, Matt received awards from the Oral Health Society for his work on water fluoridation and from HARC for his support of programs serving individuals with physical and intellectual disabilities. Recently, Matt was honored by AARP-CT with their Family Caregiver Champion award and received the Sen. Chris Murphy award from the Connecticut Young Democrats.
Prior to being elected to the General Assembly, Matt served on the Hartford City Council for three years where he chaired the Planning & Economic Development and Legislative Affairs committees.
Matt graduated from Colby College in 2004 with a major in Government and received his law degree from the University of Connecticut School of Law graduating with honors in 2007.
Matt is a practicing attorney in Hartford and resides with his wife, Marilyn Katz, their two children Jack and Emma, and their dog, Dublin, in Hartford.
THEMIS KLARIDES
REPUBLICAN LEADER OF THE HOUSE OF REPRESENTATIVES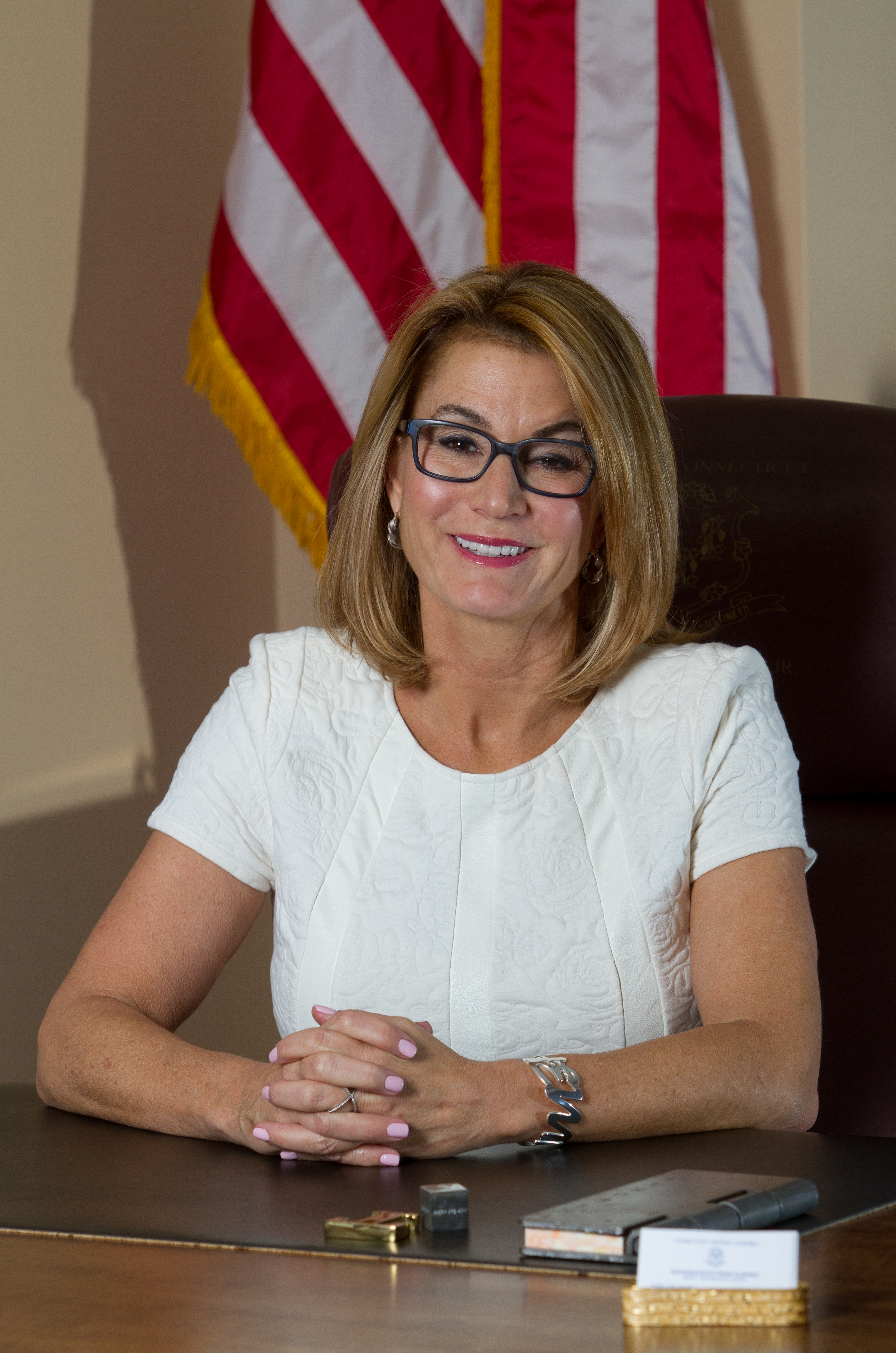 State Representative Themis Klarides is serving in her tenth term representing the 114th House District which includes Woodbridge, Orange and Derby. Following the statewide elections in 2014, her House Republican colleagues unanimously chose her as Caucus Leader—the first woman to hold the position. She was reelected leader again in 2016. She was a Deputy Republican Leader from 2007 through 2014. As Leader, Klarides is a member of the legislature's committee on Legislative Management.
She continues to be an outspoken leader on issues regarding the state's finances, job creation, education, taxes and many others. Representative Klarides has been active in her community, serving on numerous boards and civic organizations.
As a member of the Walter Camp Football Foundation, Representatives Klarides is committed to improving education for all of Connecticut's children. In 2010, Representative Klarides was given the annual "Champion of Youth" award by the Connecticut Coalition of Boys & Girls Clubs. She also received the 2010 "Children's Champion" award given annually by the Connecticut early Childhood Alliance.
She has worked closely with The Umbrella Domestic Violence Group, working to assist victims of domestic violence and providing volunteer legal assistance to women and children at the shelter for victims of domestic violence.
Representative Klarides has received several awards from Mothers Against Drunk Driving (MADD) and received their Government Leaders Against Drunk Driving Award in 2016 for her efforts in passing legislation aimed at tightening restrictions against drunk driving offenders.
Since 2016, she has served on Griffin Hospital's Board of Directors and in 2016 was named Second Vice Chairman. She is an outspoken advocate for first responders and public safety personnel including firefighters, police, and emergency medical technicians.
The Radiological Society of Connecticut honored her in 2016 for her work in preventable healthcare services for women.
A native of Seymour, Themis Klarides was raised around a family supermarket business that taught her the value of hard work and the rewards of community involvement. Her commitment to these values is exemplified through her years of community service with various municipal, state, and regional groups. She is a former member of the Planning and Zoning Commission in Derby and a former member of the Board of Finance in Seymour.
Themis Klarides is a graduate of Trinity College, where she earned a Bachelor of Arts degree in Political Science and later graduated from Quinnipiac University School of Law. She is a practicing lawyer in the State of Connecticut and in the United States District Court for Connecticut. She is of Counsel to Bridgeport-based Cohen and Wolf in the firm's Orange office.