CONNECTICUT NATIONAL GUARD HISTORICAL RECORDS
Request For and/or Release of Records
Procedures for obtaining a DD Form 214 and/or other documents needed for verification of military service the Connecticut National Guard:
1. Service member or authorized representative must complete a Standard Form 180. Download the form by clicking this icon: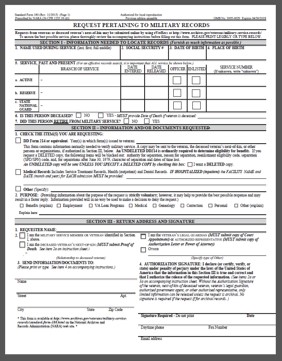 2. Submit the Standard Form 180 to the Connecticut Military Department by mail, fax or e-mail:
Via US Mail –
State of Connecticut
Military Department
ATTN: Historical Records
360 Broad Street – Room #113
Hartford, CT 06105-3795
Via Fax –
(860) 493-2721
Via E-mail –
3. Pertinent documents available from the individual's file will be copied, stamped and certified. They will be mailed to the address indicated on the Standard Form 180 unless directed otherwise.