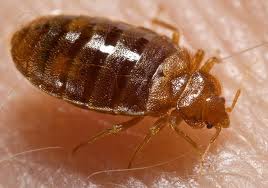 What You Should Do If You Think You Have A Bed Bug Problem
First, have the insect identified. It may not be a bed bug. The correct identification is important in order to select the appropriate treatment.If you need help, the Connecticut Agricultural Experiment Station can identify specimens that are submitted to them, as long as they arrive in reasonably good condition. Contact them in their New Haven Laboratory (203-974-8600) or Windsor Laboratory (860-683-4977). Commercial pesticide management professionals (PMP) can also usually identify pests.
Second, if it is a bed bug, hiring a pesticide management professional (PMP) is strongly recommended. Different insects have different types of behaviors. A licensed PMP is trained to know where to find bed bugs, when they are active, and how to effectively treat to control them. They have the right tools for the most effective methods of application, and knowledge and training regarding how to handle and apply pesticides safely and appropriately for each individual situation. Licensed PMPs have access to and know which pesticides have been proven to work, many of which are not available to the general public.
A Word of Caution For Do-It Yourselfers
For those who want to self-treat for bed bugs, you should know that most consumer products do not work. A recent study of consumer "bug bombs" by researchers at Ohio State University showed that the bug bombs do not work for bed bug infestations. One of the main reasons is that the bombs do not penetrate cracks and crevices where bed bugs hide. Besides wasting money, delaying effective treatment can lead to further resistance and significantly higher populations that are difficult to control.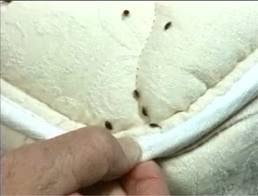 Finding a Qualified Pesticide Management Professional (PMP)
It is important to find a qualified PMP who is experienced in dealing with bed bugs. All PMPs must be licensed by the Connecticut Department of Energy and Environmental Protection (DEEP). It is advisable to get quotes from several companies. Each may have a different treatment approach. If you need help evaluating a treatment plan, you can contact the Connecticut Agricultural Experiment Station (203-974-8600) or the Connecticut Department of Energy and Environmental Protection's Pesticide Management Program (860-424-3369).
What To Do To Prevent Bed bugs From Coming Back?
Keep living spaces clean, reduce clutter, and learn what to do when you travel to prevent bringing bed bugs home.

Be careful when buying used furniture, appliances or clothing. Immediately launder clothes, and inspect and clean items before bringing them into the home. Don't bring abandoned items like mattresses/box springs into the home. They may be infested.

If you are a tenant and see an insect that you think might be a bed bug, report it to your landlord immediately so it can be identified and treated promptly. In a private residence, call a PMP quickly- don't wait. Infestations are much easier to control when they are caught early.
For additional information, contact:
Health concerns: Call your Local Health Department
Pesticide use: Connecticut Department of Energy and Environmental Protection, (860) 424-3369
Insect identification and treatment: Connecticut Agricultural Experiment Station, (203) 974-8600
Pesticide poisoning: Connecticut Poison Control Center, 1-800-222-1222