Comprehensive Evaluation and Transformation of Connecticut's Cleanup Laws
An Opportunity to Further Connecticut's Environmental and Economic Agenda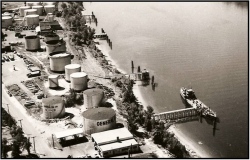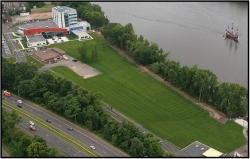 Message to Stakeholders
The Department would like to thank all of the stakeholders who are participating in the process of transforming the State's cleanup laws and regulations with the goal of achieving more cleanups more efficiently and effectively. The Department greatly appreciates the efforts and time spent by all stakeholders on this complex topic. Your feedback is valued and may be submitted via
e-mail
.

After a comprehensive evaluation of the State's cleanup laws, the Department released a Draft Proposal for a Transformed Cleanup Program on February 7, 2013. Proposed Amendments to the RSRs were public noticed on July 8, 2019.
"Wave 2" Proposed RSR Amendments
Guiding Principles
INCLUSIVE - All stakeholders are invited to engage and participate.
TRANSPARENT - Documents, updates, and meeting notices related to this process are posted on the Remediation Division's web pages.
CONTINUOUS - The Department is engaged in a continuous dialogue with stakeholders through Department drafts and presentations, written comments, meetings, and forums on various topics. The Comprehensive Evaluation and Transformation officially began in January 2011 with the Comprehensive Evaluation White Paper. After a year of stakeholder feedback, in December 2011, the Department submitted the Report to the Governor and the Joint Standing Committees on Environment and Commerce on the Comprehensive Evaluation of the Connecticut Cleanup Program and Proposal for Transformation. This report summarized the evaluation process to date and presented a draft vision and conceptual design for a transformed cleanup program. After further shared efforts, the Department released a Draft Proposal for a Transformed Cleanup Program on February 7, 2013.
Over the course of this transformation process, the Department has been working with stakeholders in an iterative manner (see Transformation Materials). Feedback from stakeholders is critical to crafting and adopting appropriate legislative and regulatory changes. The Department will continue the productive stakeholder engagement process to ensure that a fully developed program has been reviewed by all stakeholders. The Department has proposed draft regulations addressing the RSR Revision Concepts ("Wave 2").
THOROUGH - This evaluation and transformation considers all laws that influence pollution cleanup in Connecticut. Updates on the transformation are presented at the Department's Remediation Roundtable and in other open forums.
Make Your Voice Heard and Stay Involved
If you are interested in staying involved and up-to-date, please ensure that you are signed up for Remediation e-alerts, so you can know when we post additional information on this topic.
Content Last Updated December 24, 2019