CT Fishin' Tips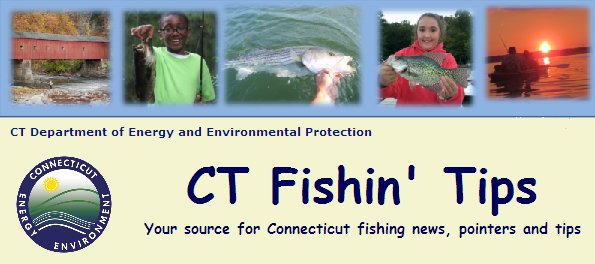 CT Fishin' Tips is a monthly newsletter with information, pointers and tips, and news from DEEP's fisheries programs. Connecticut has a tremendous diversity of fishing opportunities - both freshwater and marine. With a subscription to CT Fishin' Tips, you will receive the latest fishing information delivered right to your fingertips.
Subscribe to 'CT Fishin' Tips'
(You will be prompted to enter your e-mail address and then be directed to a web page where you can sign up for CT Fishin' Tips and/or other DEEP Newsletters.)
Each time the newsletter is sent out, you will receive instructions for making modifications to your subscription including how to unsubscribe.
Content last updated December 2019