Kensington State Fish Hatchery
Address: 120 Old Hatchery Rd, Kensington, CT 06037
Hours: Not open to the public
Constructed in 1934, the Kensington State Fish Hatchery is our second oldest hatchery in operation. One of the former functions of the Kensington State Fish Hatchery was to support Atlantic Salmon Restoration efforts. With Federal restoration efforts concluded (2013), DEEP has begun the "Legacy Program". The legacy program will maintain enough Atlantic Salmon at our Kensington State Fish Hatchery to preserve genetic integrity of the Connecticut River strain. For over 45 years, biologists have been breeding adult salmon that have returned to the Connecticut River as part of the restoration program. Fish that were originally stocked to support restoration came from Maine, but over time the genetic identity of the strain shifted as fish adapted to their new river. The current strain is the southernmost population of Atlantic salmon and it is important to maintain this strain, not only to support CT's Atlantic Salmon Legacy program but also to preserve this unique genetic resource, the importance of which may go beyond the boundaries of Connecticut.
In addition, each year, surplus broodstock and 2-3 year old salmon (raised specifically for this fishery) are released into the Naugatuck and Shetucket Rivers as well as selected lakes. These fish provide a unique angling opportunity that attracts anglers worldwide. Surplus eggs are supplied to over 80 schools that participate in the Salmon-In-Schools program. Students are responsible for caring for the eggs until they hatch, feeding the fry, and then releasing them into local waters.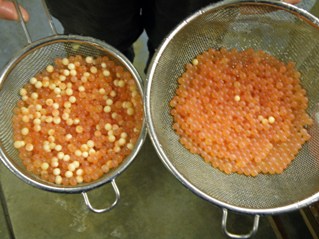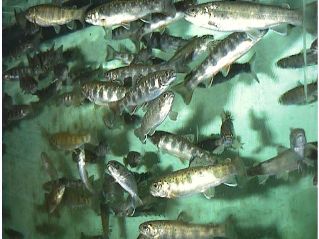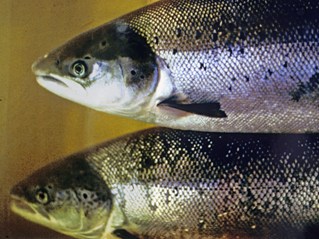 Get Your Fishing License Here!
Content last updated September 2017