YOUth Fishing Passport: Your ticket to great fishing activities and giveaways in Connecticut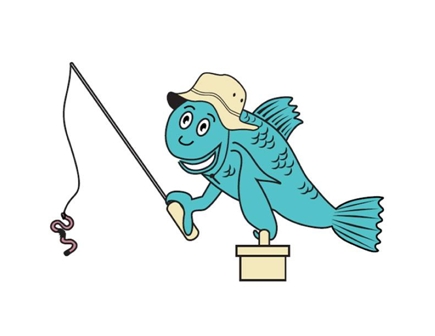 If you are under 16 years of age, get your YOUth Fishing Passport now!
It's free!

It gives you access to a wide variety of fun events.

On-line signup available. (Get parental/guardian permission before you register.)
Detailed instructions to get your YOUth Fishing Passport
The YOUth Fishing Passport is your invitation to many great fishing destinations in Connecticut. By registering for free in the CT DEEP Online Sportsmen Licensing System you will be issued a lifetime Conservation ID number and be able to print your Passport. Passport holders will have the opportunity to participate in fishing activities specifically designed for them. In addition, passport holders may receive a variety of benefits from supporting organizations and participating stores.
Learn about the fishing rules before you go fishing: Online Fishing Guide
Educational Brochures:
English - Freshwater Fish Saltwater Fish
Español - Aguas Dulces Aguas Saladas
Activities available to YOUth Fishing Passport holders:
Fishing Challenge - Try to catch at least one of every type of fish on the official list. Catch the most and be recognized at the Annual Trophy Fish Award Ceremony.
Benefits available to YOUth Fishing Passport holders:
Sponsors - View our supporters and their offers to YOUth Fishing Passport holders.
Frequently Asked Questions - Learn more about the YOUth Fishing Passport.
Learn to Fish With CARE:
Connecticut
Aquatic
Resources
Education

Please contact the Inland Fisheries Office with any questions.
Phone: 860-424-FISH (3474)
E-mail: deep.inland.fisheries@ct.gov
Content last updated August 2019