The Open Hearth
The Open Hearth received NGP funding in 2014 to replace the windows and restore the façade of our building. The oldest continually operating housing program for men on the East Coast, The Open Hearth was founded in 1884 and began housing men who had no place to live shortly thereafter. We moved to our current location, on Charter Oak Avenue in Hartford, in 1927.
The Nonprofit Grant Program allowed us to make critical repairs to our building, including:
1) Replacing aging windows
2) Restoration of failed masonry and brick work
3) Chemical wash entire building
In October 2016, following the completion of the restoration project, Governor Malloy re-dedicated The Open Hearth building. The ceremony was also attended by Representative Angel Arce (left), Hartford Mayor Luke Bronin (third from right), Commissioner Evonne Klein (second from right) and The Open Hearth Board chair Thomas Veilleux.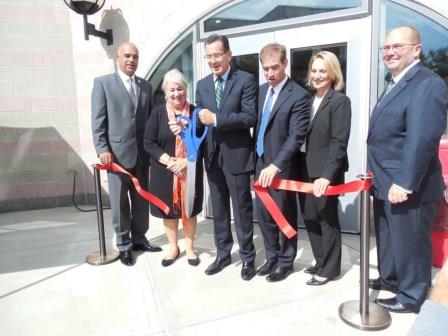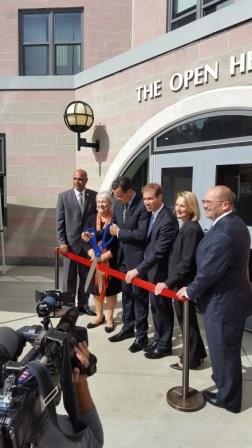 Building before renovations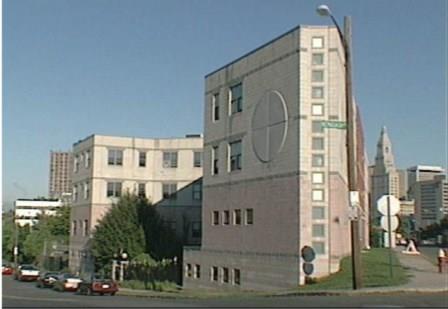 Project photos from beginning, middle and end of project