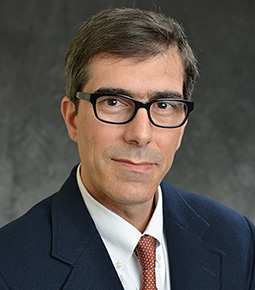 Ted Doolittle
Healthcare Advocate, State of Connecticut
Ted Doolittle is a seasoned government executive, attorney and former federal prosecutor, including service as the Deputy Director of the Center for Program Integrity at Centers for Medicare & Medicaid Service (CMS).
Ted has had a long career in healthcare, legal practice and law enforcement, and has a strong record in healthcare and fraud-related investigations and litigation, both criminal and civil, and with the private as well as public sectors. In his career, he has managed a wide variety of investigations and litigation, including internal and governmental investigations, and Medicare and Medicaid provider fraud matters. Ted previously was a partner with a major national law firm representing healthcare providers, and also worked as an executive with a major international government IT and business services, focusing on healthcare and program integrity matters.
Until 2014, Ted was Deputy Director for CMS' Center for Program Integrity, in Baltimore, with oversight of Medicare and Medicaid healthcare fraud investigations across the nation, as well as responsibility for leading the implementation of a variety of Affordable Care Act programs, such the Sunshine Act/Open Payments program, which now requires pharmaceutical and medical device manufacturers to report all payments to physicians. While with the government, Ted also supervised the Department of Health and Human Services' (HHS) role in a series of record-breaking multi-defendant national criminal "takedowns" announced by the Secretary of HHS and the Attorney General of the United States, encompassing hundreds of defendants alleged to have defrauded hundreds of millions of dollars from Medicare. Ted also was the government official in charge of developing a ground-breaking public-private partnership between the HHS, federal law enforcement agencies, states, and private insurance carriers, with the goal of sharing payment information amongst multiple payers in order to find and prevent fraud.
Before joining CMS in 2011, Ted worked for several years as an Associate General Counsel in the Legal & Regulatory Affairs Department at UnitedHealthcare, where he managed litigation against the company, managed government investigations into the company by entities such as state attorneys general or insurance commissioners, and also conducted internal investigations for the enterprise. Prior to his tenure at UnitedHealthcare, Ted served as an Assistant Attorney General for the State of Connecticut for nearly seven years where he investigated and litigated numerous matters relating to waste, fraud and abuse, including Medicaid fraud cases. He also served as a trial attorney for the U.S. Department of Justice for nearly six years during which time he appeared in state and federal courts around the country, including thirty-six criminal trials and presenting fifteen oral arguments in federal circuit courts of appeal.
Ted is graduate of the University of Connecticut School of Law (J.D.) and Harvard University (A.B.). He is admitted to practice in the courts of Connecticut, and is also a member in good standing of the bars of Maryland and the District of Columbia on inactive status.