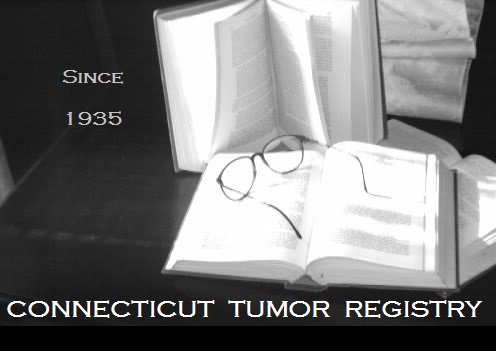 The CT Tumor Registry is a population-based resource for examining cancer patterns in Connecticut. The registry's computerized databases include all reported cancers diagnosed in Connecticut residents from 1935 to the present, as well as follow-up, treatment and survival data on reported cases. All licensed medical providers in Connecticut, as well as all hospitals and private pathology laboratories, are required by law to report cancer cases to the registry.
The identities of all patients reported are protected by state confidentiality laws.
The registry is one of eighteen population-based cancer registries included in the National Cancer Institute's Surveillance, Epidemiology, and End Results (SEER) program. The SEER sites were selected for their ability to manage a high quality cancer surveillance system and to provide a representative subset of the United States population.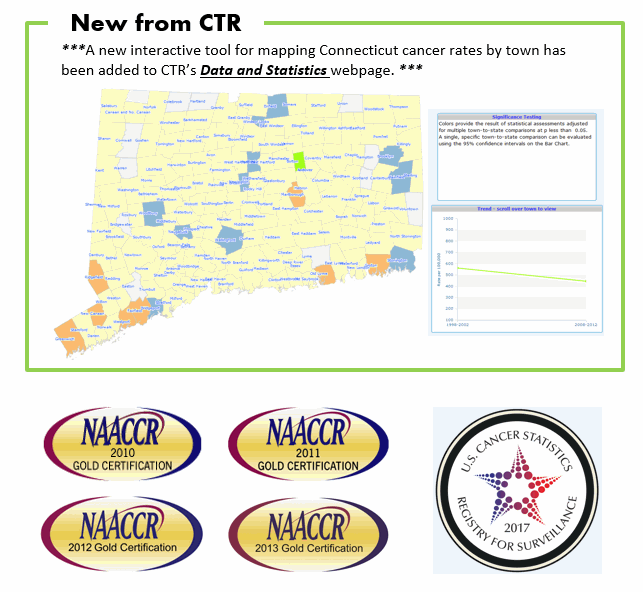 For more information, please contact CTR at
(860) 509-7163.
This work has been supported by federal funds from the National Cancer Institute, National Institutes of Health, Department of Health and Human Services, under Contract No. HHSN261201300019I.