Dairy and Milk Safety Unit
The interest in milk sanitation stems from two important public health considerations. First, of all foods, none surpasses milk as a single source of those dietary elements needed for the maintenance of proper health, especially in children and older citizens. Second, milk has a potential to serve as a vehicle of disease and has, in the past, been associated with disease outbreaks of major proportions. See milk storage recommendations.
The incidence of milkborne illness in the United States has been sharply reduced in recent years. Our most recent information reveals that milk and fluid milk products may be associated with less than 1 percent of such reported outbreaks. In 1938, milkborne outbreaks constituted 25 percent of all disease outbreaks due to infected foods and contaminated water.
In order to maintain regulatory oversight of the milk industry, farms, companies or individuals engaged in the following are required to be inspected and licensed by the Department of Agriculture:
Producers Milk Products Processors including yogurt, cheeses and egg nog


Companies offering milk for sale including retail markets and dealers


Individuals testing milk products in laboratories


Truck drivers hauling/sampling bulk milk from farms to milk plants
In addition to onsite inspections, milk products (raw and finished) are routinely sampled by department staff and tested at the Connecticut Department of Public Health laboratories. The testing includes but is not limited to analysis for fat, protein, added water, bacteria and antibiotic screening.
The Milk Safety Division provides technical assistance to dairy farmers concerning sanitation and construction to insure compliance with regulations. The division also furnishes technical assistance to milk processors regarding regulation compliance, quality control, construction, product label review as well as testing and quarterly inspection of pasteurization equipment.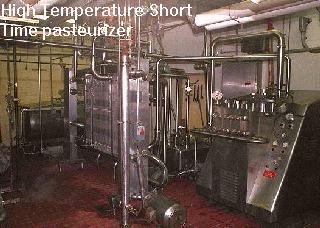 For more information or if you have a consumer complaint regarding milk products call (860) 713-2508.
For information on licensing call (860) 713-2512.