Boating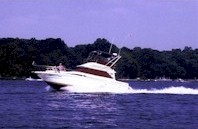 Connecticut's abundance of both fresh and salt water has made boating and fishing popular pastimes. Providing the public with access to the water has been an important part of the State's recreational program.
The State operates over 110 public boat launch areas which give boaters access to lakes, streams, and Long Island Sound. A complete listing of boat launch locations, including areas with car top/carry-in access, may be found in the Connecticut Boater's Guide. For a printed copy of the guide, contact the DEEP Boating Pision at P.O. Box 280, 333 Ferry Road, Old Lyme, CT 06371-0280, (860) 434-8638, or by email.
Information on boat launches located along Connecticut's coast, including areas with car top/carry-in access, can be found in the Connecticut Coastal Access Guide.
Additional information, including certification and registration requirements, listings of Safe Boating, Personal Watercraft and Canoe and Kayak Safety Classes and Boating Safety information can be found at Boating in Connecticut.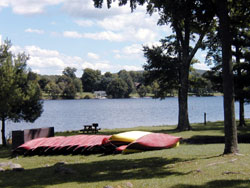 Canoe and kayak rentals are available at the following State Parks:

Bring your own canoe/kayak and enjoy a paddle at one of the following:

State Parks with Launches for Motor Boating:

Full Listing of State Boat Launches
General Boating Information
Content updated April 2021