Diagnostic and Therapeutic X-Ray Devices
(Medical X-Ray Devices)

In Connecticut, there are thousands of facilities that use x-ray devices for diagnostic and therapeutic purposes. The DEEP conducts a registration and
inspection program
of medical x-ray machines to ensure that:
Exposure to the general public and employees are at safe levels.
The facilities are in compliance with Connecticut's regulations.
Exposure is kept as low as reasonably achievable while delivering the lowest practicable patient dose with the highest possible image quality.
All facilities must register their diagnostic and therapeutic x-ray devices prior to use and biennially thereafter in the month of April in the even numbered years or when there is a change in number or location of the devices. There is a registration fee of $190.00 per x-ray device.
Be aware that if you must register devices at a new facility or additional devices at an existing facility prior to the month of April in an even numbered year, you are still required to re-register those same devices biennially. Registration fees are not prorated.
For example, if a new facility registers its devices on February 15, 2016, the facility owner must pay the full fee as part of the registration process. This new registration is valid through April 30, 2016. In order to continue to operate the equipment, the facility owner must renew the registration (including registration fee) no later than April 30, 2016 and that renewal registration will be effective through April 30, 2018.
Please visit the link below for our notice of interest regarding gonadal shielding:
Gonadal Shielding Notice (Word Document)
Preparation and Submittal of the Registration Form: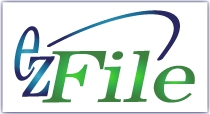 Use ezFile to submit your DTX registration
The CTDEEP has revised the Medical X-Ray Registration application process to improve the quality and completeness of this Registration Program. In addition to other revisions listed below, the title of the Registration Form has been changed to Diagnostic and Therapeutic X-Ray Device Registration.
Revisions to the Registration Process:
Pre-filled registration forms will no longer be sent to registered facilities.

Pending a complete (i.e., full compliance) Registration, Registrants shall be issued a Certificate of Use.

Future registration notices will be sent electronically, not via hard copy. Therefore, it is imperative that registrants provide an accurate Registrant E-mail Address (see Part II of the Form) when completing the Registration Form.
Be advised - you cannot use any X-Ray devices before registering. Failure to submit a timely renewal registration, biennially in the month of April in the even numbered years, shall result in non-compliance with Connecticut General Statute 22a-150 (which requires the Registration of X-Ray Devices) and may result in an enforcement action being taken by the DEEP.
For further information, please contact the Radiation Division at 860-424-3029 or deep.DTXreg@ct.gov
Content Last Updated February 2021