How To Green Your CT State Agency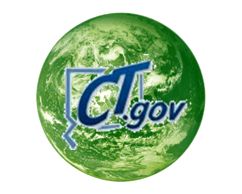 Welcome! This is your guide to green your CT State Agency.
From purchasing environmentally preferable products, like non-toxic cleaners to recycling, this is your one-stop guide to finding all the resources you'll need to make your Agency a model for protecting the environment and creating a healthier workplace.
To see how DEEP is greening its headquarters take a virtual tour (2011, some changes have been made since).
NOTE: In 2019, Governor Lamont signed Executive Order 1, a Lead by Example initiative that requires Connecticut state agencies to meet sustainability goals that include reducing GHG emissions, water usage and waste generated. GreenerGov CT is the state's website devoted to this initiative.
"Going Green" at your Agency is easier than you think.
Let's get started!
Buying a Better Way: Choosing "Green" Products from State Contracts - Presentations from June 2014 workshop for state agencies, municipalities and school districts on Environmentally Preferable Purchasing (EPP).
Going Green Makes Sen$e Fact sheets, signage, videos and other materials that will help you green you office from a workshop to CT State Agencies
Learn about what DEEP is doing to save energy, reduce waste and more.
Energy - State Government Leading by Example
Purchase Environmentally Preferable Products
Reduce, Reuse and Recycle at Work
Manage Electronics And E-Waste
Make Events and Training Green
Find Out What Other States Are Doing - Innovative programs to green government operations
Buying A Better Way: Choosing Green Products from State Contracts
These materials are from the June 2014 workshop for state agencies, municipalities and school districts, held at DEEP headquarters.
For more information contact DAS purchasing or contact Connie Mendolia at DEEP.
Going Green Makes Sen$e
These materials are from the Going Green Makes Sen$e workshop held at DEEP headquarters on Sept. 28, 2011. This event was sponsored by the DEEP Green Team and featured a presentation and panel discussion outlining the experiences, lessons learned and results of implementing various sustainability measures at our office.
Although the workshop audience was primarily state Agencies and municipal employees, any office can benefit from implementing these solutions. For more information contact Connie Mendolia.
For information about energy efficiency in state buildings, e-mail leadbyexample@ct.gov.
Presentations/Video/Publications (pdfs)
Office Sustainability Checklists:
Fact Sheets created for 2011 event: All fact sheets in one document (All documents are pdfs.)
Remind your employees in a friendly way to reduce, reuse, recycle and conserve with colorful signs. Our "Re-Think" and "Re-Cycle" signs are posted throughout our building - in our lunch rooms, near trash, recycling and composting containers and elevators. They are "branded" using our original design and Green Team logo, which reinforce the environmental message.
Use them "as is" (our logo has been removed) or create your own using our Microsoft Word template. All signs are in color, 8.5" by 11". We laminated our signs for durability.
Related Materials
Energy
Lead By Example: Energy Efficiency for State and Local Government
The Department of Energy and Environmental Protection's "Lead-By-Example" program (LBE) was created to educe energy use in Connecticut's State and local government buildings and operations. One of LBE's goals was to reduce energy use in State buildings by 10% by 2013 and an additional 10% by 2018. This initiative has been revamped and is part of Connecticut's GreenerGov CT initiative. Visit the webisite at www.ct.gov/deep/leadbyexample or contact leadbyexample@ct.gov.
Purchasing Environmentally Preferable Products (EPPs)
Reduce, Reuse, Recycle at Work
Start a Food Waste Collection Program
Reduce your waste and disposal costs. Find out how you can begin a organics recycling program at work. For more information about food waste composting and other options, contact Jennifer Weymouth.
Choose Organic Land Care
Take Action on Climate Change
Manage Electronics and E-waste
State and local governments purchase more than $35 billion in technology equipment annually. There is a great opportunity to show leadership in the environmentally sound and cost-effective disposal and management of electronic assets.
Make Events & Training Green
Training and meetings you host are opportunities to save money and have less impact on the environment. Learn some easy ways you can set an example at your next event.
Encourage Clean Commuting
Maintain State Vehicles
Find out what Other States are Doing
Content last updated October 2020