Reducing Your Personal Transportation Emissions
The majority of transportation energy consumed comes from passenger cars and light trucks. Therefore, reducing your personal transportation emissions can have large impacts on total transportation emissions in Connecticut. Plus, reducing transportation emissions can often save you money, and can get you in shape (depending on the mode of travel you use)!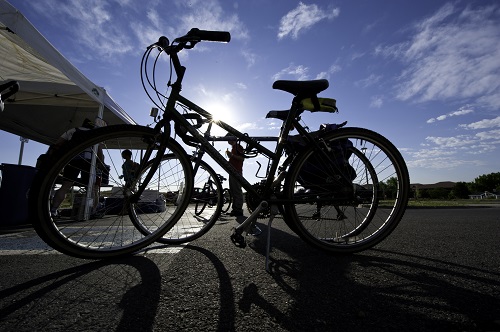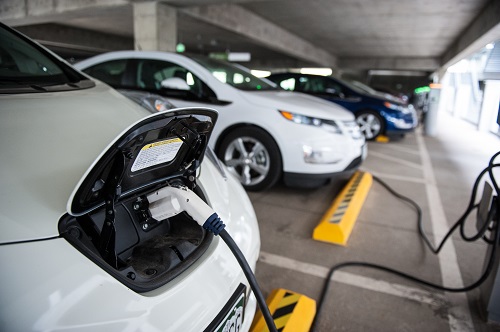 Reduce Your Vehicle Miles Driven - Consider multiple ways to get around.
The less you drive, the less fuel you use, the fewer transportation emissions you generate. There are many alternatives to driving in a single occupancy vehicle. Consider
planning and combining your vehicle trips
to reduce your vehicle miles traveled (VMT) and maximize the efficiency of your vehicle. Using public transit, carpools/vanpools, telecommuting, and biking/walking are good alternatives to driving alone - whether to work, to the gym, to the store, or anywhere you need to be. The links below provide information on commuting options in CT and identify different ways you can get around.
What You Drive - vehicle fuel efficiency & the carbon content of fuel
Consider purchasing a high efficiency or alternative fuel vehicle. You can reduce your carbon emissions and save money at the pump. For example, when considering the projected costs of fuel, choosing a vehicle that gets 30 mpg rather than 25 mpg saves a consumer $4,000 over the life of the vehicle. Consumers today have many more options when it comes to purchasing these types of vehicles than in the past.
Furthermore, the type of fuel you use to power your vehicle can have a significant impact on your greenhouse gas emissions (and wallet!). There are many different alternative fuels that can power certain types of vehicles:
electricity
,
hydrogen
,
natural gas
,
propane
, biofuels (like
biodiesel
), etc. The US DOE
Alternative Fuels Data Center
provides information on each fuel, including price comparisons. Additional information and comparative tools are available on
fueleconomy.gov
.
Learn about your new vehicle options:
Vehicle Maintenance & Driver Behavior Tips - Drive cleaner and cheaper.
Not ready to buy a new vehicle? You can reduce your emissions and save money by driving smart and taking proper care of your vehicle.
There are several ways you can maximize your mpg: drive the speed limit, cut out aggressive driving behaviors, travel light, remove racks when not in use, avoid idling, and use the cruise control and overdrive functions. The US EPA and US DOE outline these tips and the money you can save when using them on their fueleconomy.gov website.
Consult your owner's manual for information on keeping your tires inflated to the proper level, using the recommended grade of motor oil, and how to keep your engine tuned. Maintenance practices like these can improve your vehicle's performance and efficiency.
Content Last Updated January 2016