Connecticut State Law mandates that all newborns delivered in Connecticut be screened for selected genetic and metabolic disorders. The Newborn Screening Program consists of three components: Testing, Tracking, and Treatment. Specimens are tested at the Department of Public Health (DPH) State Laboratory and all abnormal results are reported to the DPH Tracking Unit who reports the results to the primary care providers and assures referrals are made to the State funded Regional Treatment Centers.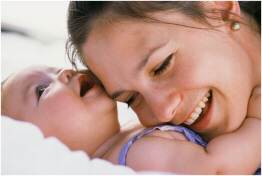 The Regional Treatment Centers provide comprehensive testing, counseling, education, treatment, and follow-up services. The Tracking Unit coordinates and provides educational programs, Guidelines, Protocols, materials, technical assistance for birthing facilities staff, primary care providers, and health professionals and provides telephone technical assistance for families and the general public.
The aim of this program is to screen all babies born in CT prior to hospital discharge or within the first 4 days of life and the goal is early identification of infants at increased risk for selected metabolic or genetic diseases so that medical treatment can be promptly initiated to avert complications and prevent irreversible problems and death.
For additional information about the Newborn Screening Program or Genetics, contact us at (860) 920-6628.
NBS Program Contact Information
Newborn Screening Test Reference Levels 112016