Asthma Surveillance
The Burden of Asthma in Connecticut – 2012 Surveillance Report

Asthma is a chronic disease of the respiratory system that is characterized by reversible obstruction of the airways and airway hyper-responsiveness to a variety of stimuli. Left uncontrolled or poorly-managed, asthma can lead to emergency department visits, hospitalization, or death. In 2010, 18.7 million adults and 7 million children in the United States had asthma. Asthma prevalence in Connecticut adults and children has been higher than national prevalence rates since the year 2000. In Connecticut, the populations disproportionately affected by asthma are: children, females, Hispanics, non-Hispanic Blacks, and residents of CT's five largest cities.
Custom Download–Select specific sections of The Burden of Asthma in Connecticut
Full Version–Download the complete version of The Burden of Asthma in Connecticut
Updated Report Tables (2016):
The Burden of Asthma in Connecticut – 2008 Surveillance Report: '08Report
Your opinion is important!
Your opinion about this publication will help us to better understand the information needs of people interested in reducing the burden of asthma in Connecticut. In order for us to improve our publications, it is important for us to know things such as:
·What did you like most about this report?
·What did you dislike most and how could it have been improved?
·What information in this report was not needed?
·In future asthma surveillance reports, what information do you think should be included?
Please send your comments and/or questions about this publication, The Burden of Asthma in Connecticut-2012 Surveillance Report, to DPH.AsthmaProgram@ct.gov
School-based Asthma Surveillance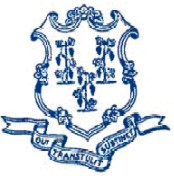 Pursuant to Connecticut General Statute (CGS§ 10-206), the Connecticut Department of Public Health (DPH) Asthma Program has established a statewide School-based Asthma Surveillance System (SBASS) based on the school Health Assessment Record (HAR).
Connecticut School-based Asthma Surveillance Report 2014
Connecticut School-based Asthma Surveillance Report 2010

Data Briefs & Fact Sheets
Asthma Data Brief-Comparison of Hospital Healthcare Utilization across Selected Geographic Designations (2013)
This asthma data brief provides statistical information on hospitalization rates, ED rates, and hospital healthcare charges by sex, age, and race/ethnicity. It also provides information on excess asthma hospital healthcare charges among minority populations if their hospitalization and ED visit rates were equivalent to that of the non-Hispanic white population. All statistics are provided by rural classification, county, and the five largest cities.
Fast Facts about Asthma in Connecticut
A one-page summary of facts about asthma in Connecticut based on data from 2005-2010.
Asthma Data Fact Sheets for the Five Largest Cities in Connecticut 2009
Connecticut is one of the wealthiest states in the nation, but the residents of its five largest cities (Bridgeport, Hartford, New Haven, Stamford, and Waterbury) live in some of the most severe and concentrated pockets of poverty in the United States. This data brief will provide the statistics on these areas of asthma mortality, morbidity and the cost of asthma care.
Core Measures Data Tables
The Core Measures Tables are a set of required yearly updated State-wide data points prepared by the Connecticut Asthma Program.
Data Links