Connecticut Animal Premises Registration
The Connecticut Department of Agriculture is in the process of registering premises for the voluntary National Animal Identification System (NAIS).The NAIS is a streamlined information system that consists of three components:
• Premises registration
• Animal identification
• Animal tracing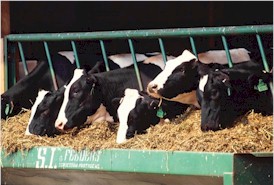 Development of such a system is designed to help livestock producers, as well as state animal health and local officials, respond to and minimize the impact of an animal disease or animal health event. Outbreaks of diseases such as Bovine Spongiform Encephalopathy, Foot and Mouth Disease and/or Avian Influenza may put your animals and business at risk.
The first step is to
call the Livestock staff at 860-713-2560. You will be given directions on how to proceed. You will be asked to
identify premises where livestock is kept. By voluntarily choosing to register a premises, the premises becomes a part of national animal disease response network. Participation in this program means prompt notification to the livestock producer when a disease or animal health event may put said animals at risk.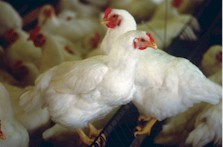 Premises ID includes livestock producer name, farm name, address where animals are kept, a mailing address, a phone number, and species on property. USDA will assign a premises ID number.
Choosing to register a premises is free of charge and does not require participation in the other two NAIS components: animal ID and animal tracing.
"USDA will protect individuals' private information and confidential business information from disclosure. Only authorized animal health officials will have access."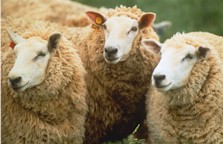 The Connecticut Department of Agriculture believes that participation in NAIS will improve disease control, enhance marketability of farm products, and the ease interstate and international movement of animals and animal products. Producers that participate in NAIS reduce their risk of economic loss from disease outbreaks and reduce their exposure to liability in the areas of food safety or foodborne illness.

Information regarding NAIS can be found at the
USDA - Animal and Plant Health Inspection Service (APHIS) website.
If you have any questions, please contact:
Elizabeth Hall, CT NAIS Program Coordinator
Department of Agriculture
450 Columbus Blvd Hartford, CT 06103
phone (860) 713-2560
fax (860) 713-2515