REGION 2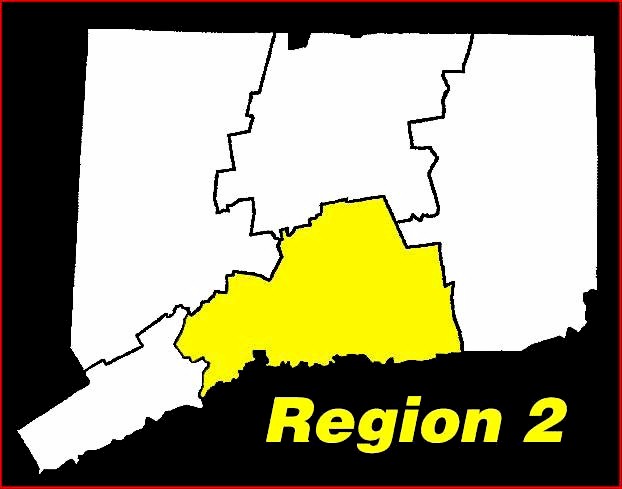 Mental Health Services

---
Region 2
LOCAL MENTAL HEALTH AUTHORITIES:
BHcare
(formerly Birmingham Group Health Services)
(private non-profit)
BHcare Valley Offices
435 East Main Street
Ansonia, CT 06401PH: 203-736-2601 FAX: 203-736-2641
(Catchment Area 5)Serving the towns of Ansonia, Derby, Seymour and Shelton.
------------------------------------------------------------------
BHcare Shoreline Offices
(formerly Harbor Health Services)
14 Sycamore Way
Branford, CT 06405
PH: 203-483-2630 FAX: 203-483-2659
(Catchment Area 8)
Serving the towns of Branford, East Haven, Guilford, Madison, North Branford, and North Haven.
Bridges...A Community Support System, Inc.
(private non-profit)
949 Bridgeport Ave.
Milford, CT 06460PH: 203-878-6365 FAX: 203-877-3088
(Catchment Area 6)Serving the towns of Milford, Orange and West Haven.
Connecticut Mental Health Center
(state operated)
34 Park Street
New Haven, CT 06508
PH: 203-974-7300 FAX: 203-974-7637
(Catchment Area 7)
Serving the towns of Bethany, Hamden, New Haven and Woodbridge.
Rushford Center
(private non-profit)
883 Paddock Ave.
Meriden, CT 06450
PH: 877-577-3233 FAX: 203-634-7040
(Catchment Area 9)Serving the towns of Meriden and Wallingford.
River Valley Services
(state operated)
Leak Hall, P.O. Box 351
Middletown, CT 06457PH: 860-262-5200 FAX: 860-262-5203
River Valley Services-Old Saybrook Office2 Center Road West
Old Saybrook, CT 06475
PH: 860 395-5040
(Catchment Area 10)
Serving the towns of Chester, Clinton, Cromwell, Deep River, Durham, East Haddam, East Hampton, Essex, Haddam, Killingworth, Lyme, Middlefield, Middletown, Old Lyme, Old Saybrook, Portland, and Westbrook.
Region 2
DMHAS-Funded Mental Health Programs
APT Foundation
One Long Wharf Drive, Suite 321
New Haven, CT 06511

PH: 203-781-4600 FAX: 203-203-781-4624
90 New haven Ave,
Milford, CT 06460
PH: 203-876-0747
Columbus House, Inc.

586 Ella T. Grasso Blvd., P.O. Box 7093
New Haven, CT 06519

PH: 203-401-4400 x106 FAX: 203-773-1430
Community Health Center, Inc.
635 Main Street
Middletown, CT 06457
PH: 860-347-6971 FAX: 860-347-6659
The Connection

100 Roscommon Drive, Suite 203
Middletown, CT 06457
PH: 860-343-5500 FAX: 860-343-5517
Toll Free: 855-435-7955
Services: Methadone Maintenance, Suboxone® (Buprenorphine treatment) and Vivitrol, Outpatient Substance and Mental Health Treatment, and Psychiatric Evaluations and Medication Management
131 Dwight Street
New Haven, CT 06511
PH: 203-624-2600 FAX: 203-562-6232
L

eeway

, Inc.
40 Albert
Street
New Haven, CT 0651
1
PH: 203-

865-0068

FAX: 203-

865-0399
Liberty Community Services, Inc.
254 College Street, Suite 205
New Haven, CT 06510
PH: 203-495-7600 FAX: 203-495-7603
New Reach
153 East Street, Suite 300
New Haven, CT 06511
PH: 203-492-4866
FAX: 203-492-4872
Yale New Haven Hospital - Saint Raphael Campus
1450 Chapel Street
New Haven, CT 06511
PH: 203-789-3000
24 River Street
New Haven, CT. 06513
PH: 203-563-3396