About DMHAS
Nancy Navarretta, MA, LPC, NCC, Commissioner, 860-418-6952
nancy.navarretta@ct.gov
MISSION: The Connecticut Department of Mental Health and Addiction Services is a health care agency whose mission is to promote the overall health and wellness of persons with behavioral health needs through an integrated network of holistic, comprehensive, effective, and efficient services and supports that foster dignity, respect, and self-sufficiency in those we serve.
Regulations of CT State Agencies (including DMHAS)
---
Afford all persons Dignity and Respect
Compassion
Genuineness
Professionalism
Treat all persons with Equity and Fairness
Inclusiveness
Cultural Responsiveness
Social and Economic Justice
Lead with a sense of Urgency and Accountability
Flexibility
Resourcefulness
Strategic Thinking
Vision
DMHAS envisions a recovery system of high quality behavioral health care that will offer Connecticut residents choices from among an array of accessible services and supports that will be effective in addressing their health concerns. These services and supports will be culturally responsive, attentive to trauma, built on personal, family, and community strengths, and focus on promoting persons' recovery and wellness. Through a focus on cultivating inclusive social contexts in which individuals' contributions will be valued, the DMHAS system will also foster a sense of full citizenship among persons with behavioral health needs. Finally, services and supports will be integrated, responsive, and coordinated within the context of a locally managed system of care in collaboration with the community, thereby ensuring continuity of care both over time and across organizational boundaries. As a result, each person will have maximal opportunities for establishing, or reestablishing, a safe, dignified, and meaningful life in the communities of their choice.
---
The Department of Mental Health and Addiction Services (DMHAS) promotes and administers comprehensive, recovery-oriented services in the areas of mental health treatment and substance abuse prevention and treatment throughout Connecticut.
While the Department's prevention services serve all Connecticut citizens, its mandate is to serve adults (over 18 years of age) with psychiatric or substance use disorders, or both, who lack the financial means to obtain such services on their own. DMHAS also provides collaborative programs for individuals with special needs, such as persons with HIV/AIDS infection, people in the criminal justice system, those with problem gambling disorders, substance abusing pregnant women, persons with traumatic brain injury or hearing impairment, those with co-occurring substance abuse and mental illness, and special populations transitioning out of the Department of Children and Families.
DMHAS operates on the belief that most people with mental illnesses and/or substance use disorders can and should be treated in community settings, and that inpatient treatment should be used only when absolutely necessary to meet the best interests of the patient. Effective care requires that services such as residential, supportive, rehabilitative and crisis intervention programs are available within their local communities. DMHAS is responsible for providing a wide range of services to adults in each of the five human service regions in Connecticut. For assistance in finding services in your area, follow the link to: Finding services in your area.
The Commissioner and the DMHAS Executive Group confer with many constituency and stakeholder groups. These include the State Board of Mental Health and Addiction Services, a 40-member advisory group consisting of 15 gubernatorial appointees, the chairperson, one designee each from the 5 Regional Mental Health Boards, and one designee each from the 15 substance abuse Regional Action Councils. For more information on these groups, follow the link to: State Advisory Board.
---
Mental Health Services
The Department of Mental Health and Addiction Services is responsible for providing a wide range of treatment services to adults. This includes inpatient hospitalization, outpatient clinical services, 24-hour emergency care, day treatment, psychosocial and vocational rehabilitation, restoration to competency and forensic services (including jail diversion programs), outreach services for persons with serious mental illness who are homeless, and comprehensive, community-based mental health treatment and support services. DMHAS funds and monitors hundreds of community-based treatment programs, and four state inpatient treatment facilities (Connecticut Valley Hospital, Greater Bridgeport Community Mental Health Center and Connecticut Mental Health Center).
DMHAS works with Local Mental Health Authorities (both state-operated and private, non-profit agencies) that provide treatment and support at the community level. DMHAS also maintains close working relationships with the five Regional Mental Health Boards, client advocacy agencies, families, consumers, and other stakeholders throughout Connecticut as a means of promoting delivery of quality, recovery-oriented care.
For more information on services follow the links below to:
---
Substance Abuse Services
DMHAS is the state's lead agency for the prevention and treatment of alcohol and other substance abuse. As such, it provides a variety of treatment services on a regional basis to persons with substance use disorders, including ambulatory care, residential detoxification, long-term care, long-term rehabilitation, intensive and intermediate residential services, methadone or chemical maintenance, outpatient, partial hospitalization, and aftercare. Services for HIV-infected clients include counseling, testing, support and coping therapies, alternative therapies and case management. The department also provides prevention services, designed to promote the overall health and wellness of individuals and communities by delaying or preventing substance use; these include information dissemination, education, alternative activities, strengthening communities, promoting positive values, problem identification, and referral to services. Through this model, attitudes and behaviors that contribute to alcohol and other drug abuse are changed, leading to healthier communities.
Both substance abuse prevention and treatment services are provided to a broad range of populations. Treatment services are aimed at assisting those with substance use disorders to recover from their illness, while prevention services increase resiliency factors that reduce the likelihood of substance abuse.
DMHAS administers and funds 122 prevention coalitions covering 169 towns, and 60 community-based prevention programs provide services statewide or at the regional or local level. The department also funds and monitors more than 170 community-based substance abuse treatment programs and operates three inpatient state treatment facilities (Blue Hills Hospital, Connecticut Valley Hospital, and Greater Bridgeport Community Mental Health Center).
For more information on services follow the links below to:
---
The DMHAS Community Services Division (CSD) is charged with integrating mental health and addiction services, enhancing service access and continuity of care, and ensuring quality service delivery and compliance with applicable state and federal regulations. Through its five regional teams CSD increased its focus on quality improvement, including an on-site monitoring visit to every contracted treatment agency, desk audits of compliance with utilization and outcome/performance measures, and consumer/client focus groups.
Through participation in individual client case reviews and discharge planning, team members help to develop appropriate placements and services for persons ready for discharge from state facilities, as well as for those in the community whose co-occurring mental illness and substance use disorders or other unique needs require specialized services.
---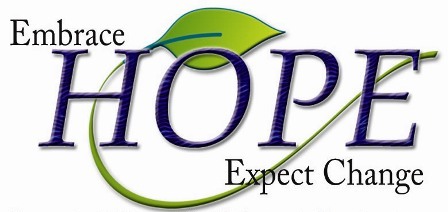 For information on other DMHAS and statewide services and resources related to mental health and substance use disorders, visit
The Connecticut Network of Care
.