Connecticut's Young Forest Habitat Initiative
Young forests and shrublands provide habitat for many wildlife species. In the past, natural disturbances such as fire, flooding, beaver activity, and storms created and maintained these habitats. They also were created and maintained through human disturbances like farming, burning, and timber harvesting.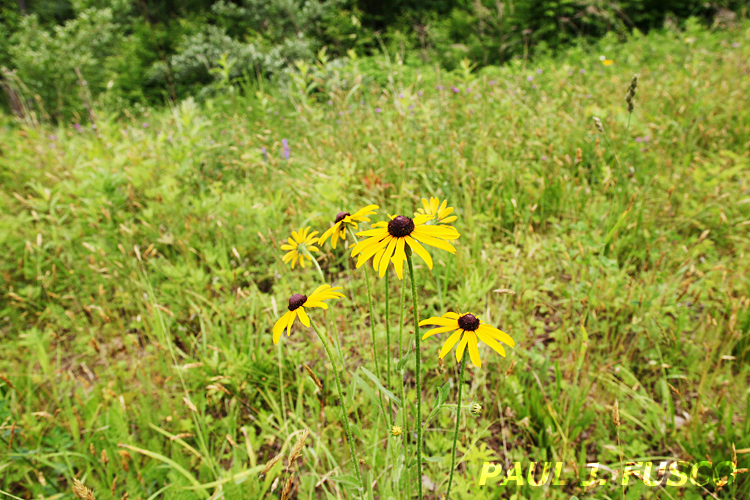 Today, Connecticut has become very developed. Human activity has halted opportunities for natural disturbance. Fire and flooding are controlled; agriculture is declining; and clearcut timber harvesting has decreased in size and frequency.
Most of Connecticut's young forest and shrubland habitats are within wildlife management areas (WMAs) owned by the State of Connecticut or private organizations, and forests where timber harvests have been conducted. WMAs are areas of land or water having unique or outstanding wildlife qualities which are managed primarily for the conservation and enhancement of fish and wildlife and provide opportunities for fish and wildlife-based recreation.
As the amount of young forest and shrubland habitat has declined in Connecticut, so have the wildlife species dependent on it. Connecticut's Wildlife Action Plan has identified over 50 wildlife species of Greatest Conservation Need (GCN) as being associated with young forests and in need of active management. These species include the American woodcock, eastern towhee, New England cottontail, prairie warbler, brown thrasher, and field sparrow.
The Wildlife Division, in cooperation with other partners, has joined the Young Forest Habitat Initiative to help restore these important habitats. The following four projects address the study and restoration of young forest wildlife:
Regional Conservation Partnership Program (RCPP)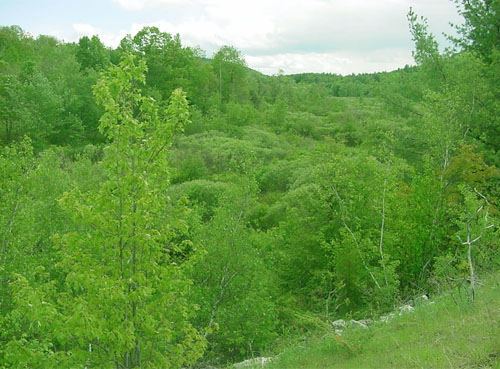 This cooperative program provides technical and financial assistance to non-industrial private forestland owners interested in implementing habitat management projects to create young forest habitat for wildlife.
New England Cottontail Restoration
Since 2009, state, federal, and non-governmental organizations have been working together to conserve Connecticut's only native rabbit, the New England cottontail. Conservation efforts include a captive breeding program, research and monitoring, landowner outreach, and creating habitat on state and private lands.
Shrubland Bird Monitoring
Many species of shrubland-dependent songbirds are declining in Connecticut. DEEP staff and volunteers have conducted surveys on state lands with shrubland habitat to monitor songbird populations.
American Woodcock Habitat Use and Survival
The DEEP currently creates and maintains young forest habitat for woodcock. Wildlife Division biologists are studying woodcock habitat use and survival rates in different habitat conditions to better understand the needs of this declining species.
More Information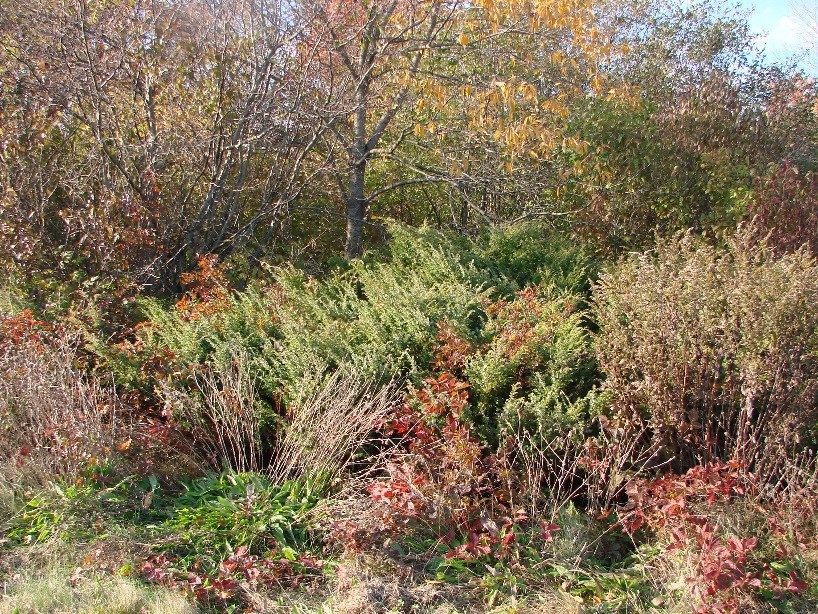 Managing Grasslands, Shrublands, and Young Forest Habitats for Wildlife: A Guide for the Northeast
Managing Forests for Trees and Birds in Connecticut ( A publication by Audubon Connecticut)
Benefits of Clearcuts Brochure
Project Newsletters (Young Forest Initiative and New England Cottontail Project)
Content last updated on February 11, 2021.