Clean Water Act Accomplishments in Connecticut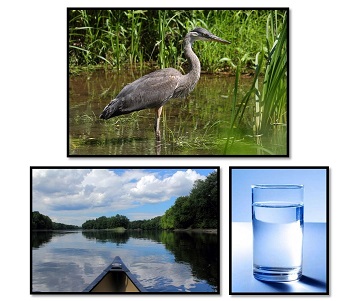 "This Public Act ushers in a new era in the treatment of our water resources. It embodies the concept that no one, whether individual, industry or community has the right or privilege to render our water resources unusable by pollution."
~John Dempsey, Governor of Connecticut, 1967

Connecticut has a proud and lengthy history as a national leader in water quality management. Rivers once seriously polluted, are now used for many recreational pursuits. Though we have cleaned up most of our worst problems, we have major issues yet to be fully addressed, such as:
hypoxia (low dissolved oxygen) in Long Island Sound

combined sewer overflows

groundwater contamination

nutrient pollution

stormwater impacts

legacy toxic pollution projects

emerging contaminants of concern
Background
Legislative interest in water pollution actually began in 1887 when the Connecticut General Assembly authorized the formation of a sewer study commission to investigate the subject of sewage disposal. The commission report,
Sewage Disposal in Connecticut
, completed in 1889, recommended the State seek to stop further pollution. Similar legislative study commissions were created in 1913 for the investigation of factory wastes and, again, in 1921 to investigate solutions to eliminate pollution. Finally, in 1925 laws were enacted to create a State Water Commission. The Commission's modest resources and lack of direct regulatory authority greatly limited its effectiveness.
By the mid 1960's, water quality conditions were so poor that public outcry and governmental interest increased, starting the process for major change. In 1965, Governor Dempsey appointed a Clean Water Task Force to investigate the the condition of rivers and harbors in Connecticut. In 1966, The Task Force developed an action program,
Clean Water for Connecticut
. In 1967 Connecticut's Clean Water Bill was signed into law, inaugurating the state's modern water pollution control program. And in 1970, the
Connecticut Water Quality Standards
were first approved by the federal government. By the time the Department of Environmental Protection was created, in 1971, Congress had begun writing the federal legislation for the first national Clean Water Act – using Connecticut's Clean Water Act as a guide.