Stream Riffle Bioassessment by Volunteers (RBV) Program
Community-Science Based Stream Water Quality Monitoring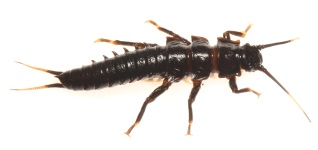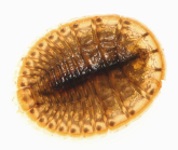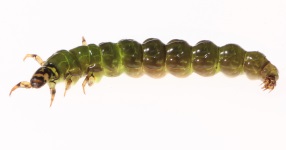 The Stream Riffle Bioassessment by Volunteers program (RBV) is a statewide volunteer water quality monitoring program coordinated by the DEEP Volunteer Water Monitoring Program. Each fall RBV volunteers participate in a 'treasure hunt' to find Connecticut's healthiest streams. To accomplish this, RBV volunteers are trained to collect macroinvertebrates, or 'river bugs' from their local waterways. Depending on the types of macroinvertebrates that volunteers find in a stream, the CT DEEP can assess it as a healthy stream.
The RBV Program Quality Assurance Project Plan (QAPP) (Revised April 2021) outlines program procedures that will ensure the data collected by RBV volunteers are high enough to be utilized by the CT DEEP Monitoring and Assessment Program.
Monitoring Results
RBV data can be viewed using the CT Volunteer Water Monitoring Map Application. Once the application launches select the "Rivers: RBV Program" tab to view the results.
All RBV data, including station information, taxa lists, and count of most wanted types for a given monitoring station, are available for download from the Water Quality Monitoring Portal. There is over 20 years of RBV data in the portal for the public to explore!
Summary Reports
Additional annual summary reports are available for earlier years. To request a copy of an older program report contact the Volunteer Water Monitoring Coordinator.
Local RBV Coordinator Materials
Volunteer Field Materials
Frequently Asked Questions
Why become an RBV volunteer?
RBV volunteers collect valuable environmental data that help ensure protection of the beautiful streams in their neighborhoods and backyards. Together, by documenting the location and condition of these streams, CT DEEP and volunteers can work to better protect and preserve them for generations to come.
Is experience required?
No prior monitoring experience is necessary to become an RBV volunteer. All volunteers - whether new or experienced - area required to complete annual training led by a DEEP-Certified RBV Trainer. Trainings are typically held each year in August and September; at the training you will be taught everything you need to know!
Please note that while experience is not required, certain tasks may be physically challenging for individuals. The methodology calls for volunteers to wade in a streams with rocky bottoms and sometimes steep or slippery banks in order to collect macroinvertebrates. Volunteers must also be comfortable sitting for an hour or more to sort through trays for small organisms. If you are interested in becoming a volunteer but require accommodations in order to participate, please do not hesitate to reach out to your local RBV Coordinator to discuss options.
How do I join?
The RBV Program is organized using a 'train-the-trainer' approach. This means that DEEP staff work closely with a leader from a local group, often a staff member of an environmental nonprofit group, to train them to be proficient in the RBV monitoring method. Individuals (or families) that reach out to DEEP to become a new RBV volunteer will be put in touch with the nearest 'local' RBV group in their area. All volunteers must complete annual training; contact your local RBV coordinator to learn when they plan to hold their next training event. Special DEEP-led trainings are held for teachers interested in using the RBV program with their students and for groups looking to establish a new local RBV group in their area; contact the Volunteer Water Monitoring Program Coordinator to learn more.
Where and when can I monitor with RBV?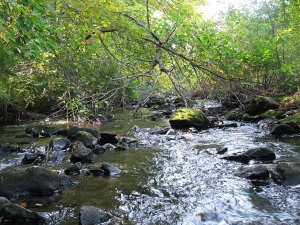 RBV is meant to be used on streams or small rivers that are believed to have excellent water quality. RBV cannot provide a detailed water quality assessment nor can it be used to identify low or impaired water quality. Monitoring sites are best located on small, wadeable streams that flow year-round and are characterized by fast flowing, rocky habitat called "riffles." The photo provides an example of a suitable monitoring location.
The RBV program is approved by DEEP to be used during September, October and November each year. (Training events typically take place in late August.) Although macroinvertebrates live in streams and rivers year round, each species has a unique life cycle. Some species leave the streams in their adult forms in the spring, while others leave in the fall. As a result the mix of macroinvertebrate species that is present in a stream segment at at given time varies, making it difficult to compare data collected at different types of the year. By having all RBV volunteers collect their samples in the fall we can compare the RBV data to the DEEP ambient monitoring program data, which is also collected during this same time frame. Groups are welcome to monitor in the spring to keep their skills sharp or to explore differences in macroinvertebrate communities between seasons, but unfortunately DEEP is not always able to use these data to inform a water quality assessment.

Related DEEP Pages
To Learn More Contact
Volunteer Water Monitoring
CT DEEP Water Monitoring and Assessment Program
79 Elm Street, Hartford, CT 06106
DEEP.VolunteerWaterMonitoring@ct.gov


Content last updated August 17, 2023.