Riffle Bioassessment by Volunteers (RBV)
Citizen-Science Based Stream Water Quality Monitoring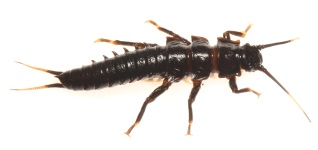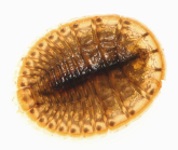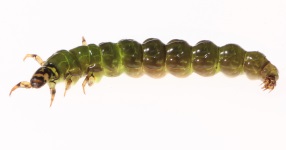 The Riffle Bioassessment by Volunteers program (RBV) is a statewide volunteer water quality monitoring program coordinated by the DEEP Volunteer Water Monitoring Program. Each fall RBV volunteers participate in a 'treasure hunt' to find Connecticut's healthiest streams. To accomplish this, RBV volunteers are trained to collect macroinvertebrates, or 'river bugs' from their local waterways. Depending on the types of macroinvertebrates that volunteers find in a stream, the CT DEEP can assess it as a healthy stream.
The RBV Program Quality Assurance Project Plan (QAPP) outlines program procedures that will ensure the data collected by RBV volunteers are high enough to be utilized by the CT DEEP Monitoring and Assessment Program.

Annual Summary Reports
Additional annual program summary reports for prior years may be obtained by visiting Water Monitoring Reports and Publications.

Frequently Asked Questions
Why become an RBV volunteer?
RBV volunteers collect valuable environmental data that help ensure protection of the beautiful streams in their neighborhoods and backyards. Together, by documenting the location and condition of these streams, CT DEEP and volunteers can work to better protect and preserve them for generations to come.
Do Volunteers Need to have Previous Experience Monitoring Streams?
No prior monitoring experience is necessary. As an RBV volunteer you are trained by either CT DEEP staff or a Certified RBV Trainer to use benthic macroinvertebrates to screen local stream segments for excellent water quality. We teach you everything you need to know!
Where Can I Use the RBV Program?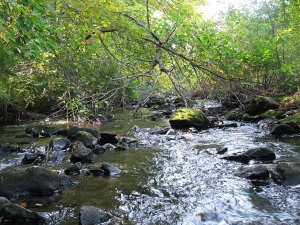 RBV is meant to be used on streams or rivers that are believed to have excellent water quality. RBV cannot provide a detailed water quality assessment nor can it be used to identify low or impaired water quality. Monitoring sites are best located on small, wadeable streams that flow year-round and are characterized by fast flowing, rocky habitat called "riffles." The photos at left provides an example of a suitable monitoring location.

To Learn More Contact:
Meghan Lally
Volunteer Water Monitoring Program Coordinator
(State RBV Program Coordinator)
CT DEEP Water Monitoring Group
79 Elm Street, Hartford, CT 06106-5127
(860) 424-3061
DEEP.RBVProgram@ct.gov


Content last updated July 15, 2020