State Owned Dams and Flood Control Systems
Current Project

s:
Pine Acres Lake Dam
The work to be performed generally includes but is not limited to: the placement of supplemental riprap on the upstream slope of the dam, re-gradation of the crest of dam to a uniform elevation, re-gradation of the downstream slope and the installation of turf reinforced mats on this embankment for overtopping protection, concrete repairs to the primary spillway; replacement of the bridges spanning the primary and auxiliary spillways, installation of a new trash rack at the upstream side of the primary spillway, replacement of the low level outlet gate, replacement of existing wood stop logs with new aluminum stop logs, replacement of the existing weir and training walls at the auxiliary spillway with concrete weir and training walls, installment of a toe drain system, and clear trees on and within 25 feet of the dam.
The walking trail across the Pine Acres Dam will be closed during construction.
Auxiliary Spillway Construction
Permitting: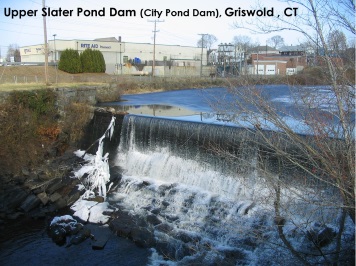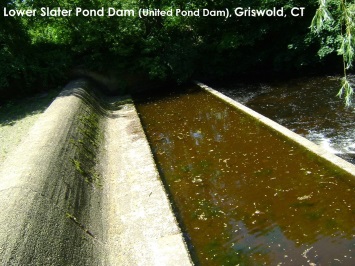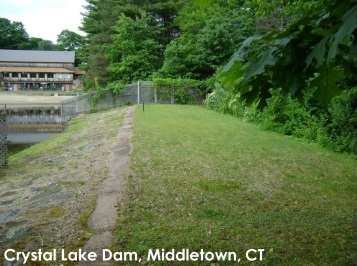 Norwalk River Dam No. 2 Rehabilitation Project
---
Completed Projects:
Pachaug Pond Dam
The boat launch is open to the public.
Tingue Dam
---