State Owned Dams and Flood Control Systems
Current Project

s: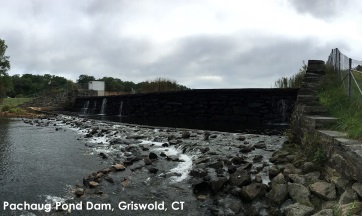 Pachaug Pond Dam
Project includes: partial concrete encasement of existing spillway, new low level drawdown structure with associated piping, earthwork associated with increasing height of dam, articulated block overtopping protection of embankment, riprap erosion protection on upstream embankment, new timber boardwalk fishing platform, new precast concrete boat ramp, miscellaneous demolition and masonry repairs. Contract also includes replacement of wooden stop logs with aluminum stop logs at Lake Beseck dam in Middlefield.
Pachaug Pond - Contract Drawings
Pachaug Pond Dam-Public Meeting Announcement
Pachaug Pond Dam-Public Meeting Flyer
Pachaug Pond Dam Public Meeting Video

Upper Bolton Lake Dam
The project consists of construction of a new reinforced concrete spillway structure at the upstream end of the outlet pipes. The spillway will have a trash rack to prevent debris from clogging the outlet pipes. A chamber with a low level outlet will be constructed at the left end of the spillway. The low level outlet will be controlled by a slide gate which will allow the Upper Bolton Lake to remain full or be lowered up to two feet when the Middle Bolton Lake is lowered.
Upper Bolton Dam-Contract Book
Upper Bolton Dam-Contract Drawings
Tingue Dam
Work includes: removal of previously placed rock bed material from the bypass channel, construction of four concrete weirs, and replacement of bed materials. Additionally, a metal sluice gate will be added to the existing upstream flow structure to assist in gate operation and the rate of flow into the bypass channel. Finally, a small amount of accumulated sediment (less than 5 cubic yards) on the upstream side of the bypass flow structure will be removed. This project will allow fish passage beyond the dam, opening up 30 miles of riverine habitat to migrating fish.
Tingue Dam-Bypass Channel Modifications
Pine Acres Lake Dam
The work to be performed generally includes but is not limited to: the placement of supplemental riprap on the upstream slope of the dam, re-gradation of the crest of dam to a uniform elevation, re-gradation of the downstream slope and the installation of turf reinforced mats on this embankment for overtopping protection, concrete repairs to the primary spillway; replacement of the bridges spanning the primary and auxiliary spillways, installation of a new trash rack at the upstream side of the primary spillway, replacement of the low level outlet gate, replacement of existing wood stop logs with new aluminum stop logs, replacement of the existing weir and training walls at the auxiliary spillway with concrete weir and training walls, installment of a toe drain system, and clear trees on and within 25 feet of the dam.
Pine Acres-Bid Questions and Answers
Permitting: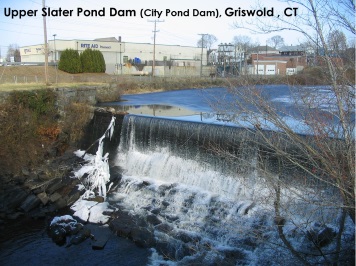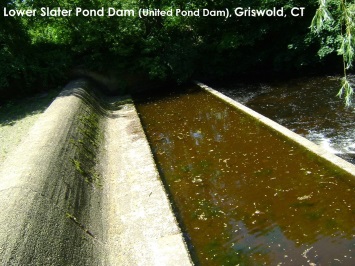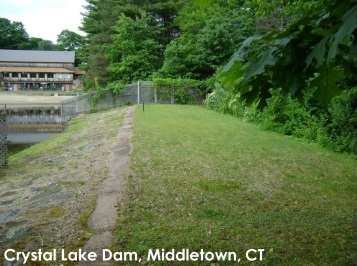 Norwalk River Dam No. 2 Rehabilitation Project
---
Completed Projects: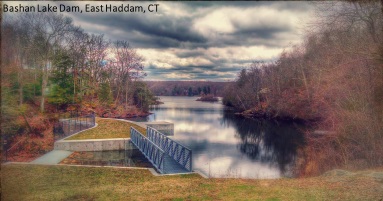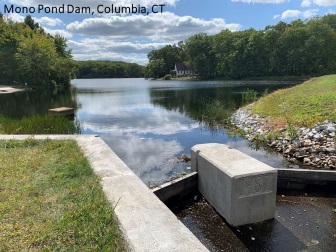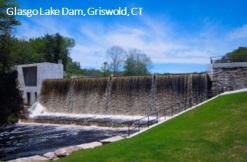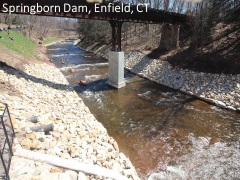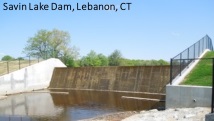 ---