Composting and Organics Recycling

"However small your garden, you must provide for two of the serious gardener's necessities, a tool shed and a compost heap." – Anne Scott-James
Organic materials that are source-separated from the trash are highly recyclable and should be thought of as a resource, not a waste. Significant increases in recycling rates can be achieved through composting and other organics recycling efforts. Connecticut DEEP has successfully focused efforts on establishing large-scale leaf composting facilities, promoting home composting and grasscycling, and sponsoring pilot programs to compost organics at schools and other institutions. These programs have helped keep food scraps, yard trimmings and grass out of the waste stream, reduce waste handling and disposal costs, return valuable nutrients to the soil, and reduce the need for chemical fertilizers, thereby decreasing non-point source pollution.
Connecticut has a history of organics recycling dating back to the late 1980's when the first recycling laws and regulations were passed, and leaves were designated as a mandatory recyclable item. Next on the horizon, the Department will be encouraging the commercial and institutional generators of organics, such as grocery stores, food processors, and universities to implement food scrap recycling programs, and also working toward encouraging the development of manufacturing facilities to turn those organics into compost products, clean energy, animal feed, and liquid organic fertilizer.
On this page:
Related links:
Composting at Home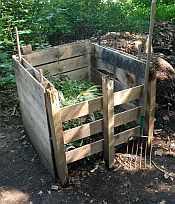 By composting kitchen scraps and yard trimmings at home, and leaving grass clippings on the lawn, the volume of garbage you generate can be reduced by as much as 25%! Composting and grasscycling is practical, convenient and can be easier and less expensive than bagging these wastes and driving them to the transfer station, or paying a landscaper to take them away. Leaves and grass clippings are required to be recycled in Connecticut, and composting and grasscycling are great ways to comply.
Composting at School
Composting at Work
Businesses that Collect/Haul Food Scraps for Composting or Anaerobic Digestion
Food Scraps Collection at Transfer Stations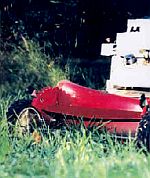 Leaving grass clippings on the lawn returns valuable nutrients to the soil, allowing you to reduce the amount of chemical fertilizer you need to apply. It is also against the law to dispose of them in the trash. Learn about all the other environmental, time and cost saving benefits of grasscycling through the following resources:
Community Composting
Content Last Updated March 2, 2022