Municipal Annual Recycling Reports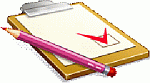 Municipalities provide residents with recycling opportunities not only because it is the law, but because it is an environmentally preferable way to manage our waste. To measure the success of Connecticut's recycling programs, each municipality must provide the DEEPan annual recycling report. The data submitted in these reports is entered into a master database and analyzed to generate the information necessary to evaluate and track our progress in recycling and waste reduction.
Municipal Recycling Reporting Requirement
Pursuant to Sec.22a-220(h) as amended by Public Act 10-87 of the Connecticut General Statutes, on or before September 30th, each municipality must submit an annual report to the DEEP on a form provided by Commissioner of Environmental Protection describing the measures taken during the preceding year to meet its obligations under this section. The reporting form may be amended from time to time and shall include, at a minimum, information on recycling promotion, compliance with separation requirements, and information regarding destinations and in some cases amounts, of solid waste disposed and recycled from within the borders of the municipality.
Major Changes to the Annual Municipal Recycling Reporting Form Beginning With Fiscal Year 2009
As recommended in the December 2006 CT State Solid Waste Management Plan (Pages 4-88 and 4-89) and as discussed at spring and fall 2007 meetings of the Subcommittee on Solid Waste and Recycling Database Management Systems, the first steps have been taken to minimize duplicative solid waste reporting requirements. Starting with the FY2009 report, annual municipal recycling reporting has been changed to make it less duplicative and hopefully less burdensome. These changes were codified in CGS Section 22a-220(h) by Public Act 10-87.
Major changes to date include:
Reporting Requirement for Bottles, Cans, and Paper (BCP) Collected for Recycling
If the first destination (or the first destination after a municipal transfer station) for BCP collected for recycling is a Connecticut permitted solid waste facility, then the amount delivered to that facility will no longer need to be reported on the annual recycling report. (See report instructions for details and exceptions.) Tonnages for other material recycled will still need to be reported.
New Section Added (Part #6)
This section (a web-based survey) will provide updated information re municipal recycling programs and a description of municipal efforts to promote and enforce local recycling requirements.
PLEASE NOTE: Municipalities must complete both sections of the reporting form i.e. the quantitative section (Parts 1-5); and the web-based survey section (Part 6) in order to satisfy their reporting obligation. DEEP will not be sending out paper copies of the reporting forms unless specifically requested by a city or town. If you are not able to access the forms from this website please call Paula Guerrera at (860) 424-3334 to request paper copies of both sections of the reporting form, or reporting forms from previous years.
The Part 6 Survey is currently being hosted on SurveyMonkey and a unique URL will be emailed to municipal recycling contacts in August/September. This survey contains program-specific questions related to municipal solid waste program performance and municipal compliance with basic statutory recycling requirements.
If you have any questions about the reporting forms, please contact Paula Guerrera (860) 424-3334 at the DEEP Office of Sustainable Materials Management.
Content Last Updated September 8, 2023