Arboreta in Connecticut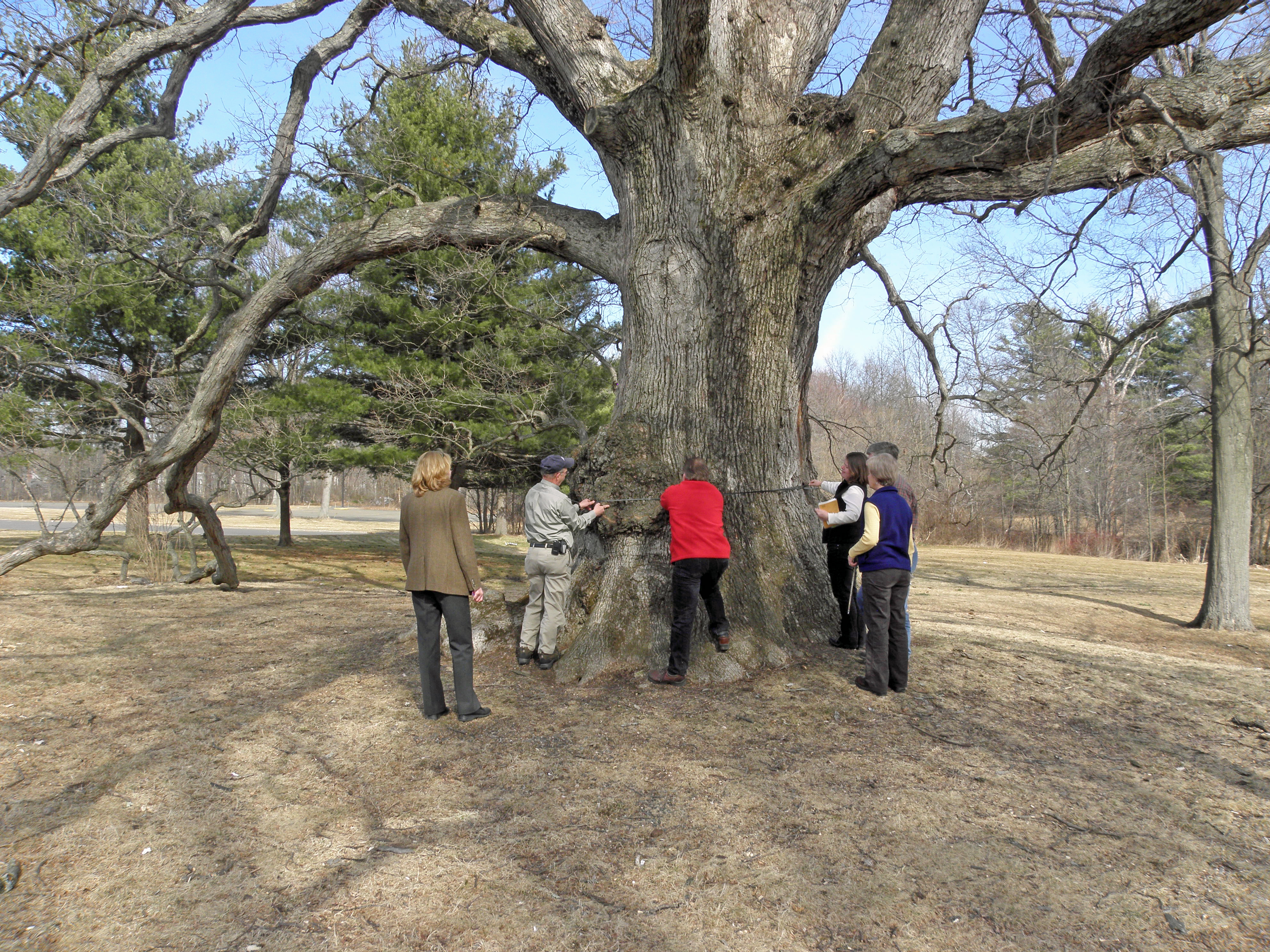 Measuring a huge white oak on UConn's West Hartford campus.
Connecticut is home to several inviting arboreta. These 'tree parks' allow visitors the opportunity to visit interesting and attractive specimen trees and enjoy beautiful and well-maintained landscapes. They also provide the opportunity to learn about trees.
Arboreta in Western Connecticut:
Bartlett Arboretum and Gardens located in Stamford offers trails filled with rare trees and plants. It is open to the public year round.

Highstead, located in Redding, has an extensive collection of native plants and trees, with an emphasis on the importance of the conservation of natural landscapes.

Oak Lawn Cemetery and Arboretum in Fairfield is a non-sectarian cemetery located on a 100 acre natural setting. The cemetery was founded in 1865 and takes great pride in being an arboretum. Visitors are encouraged and walking tours can be arranged. The cemetery and arboretum listed on the Morton Registry of Arboreta, with Level 1 accreditation.
Arboreta in Central Connecticut:
Arboreta in Eastern Connecticut:
The Connecticut College Arboretum provides opportunities for teaching, research, conservation, recreation and public education. It is located in New London and is open to the public seven days a week from dawn to dusk. This arboretum is also listed on the Morton Registry, with accreditation.

The University of Connecticut has a walking tour of their arboretum, which is spread throughout their main campus in Storrs, as well as their law school in Hartford.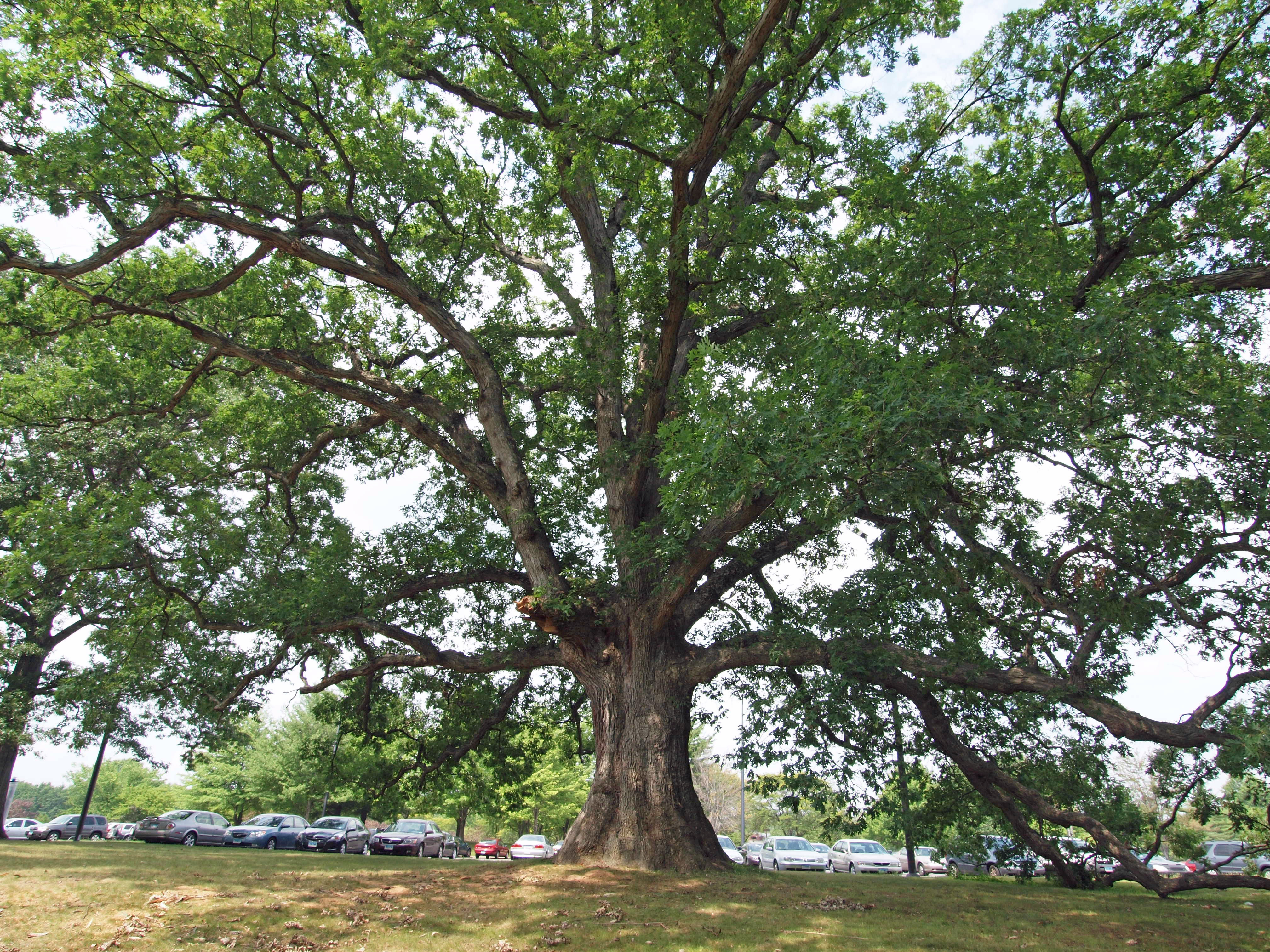 The same white oak at UConn in West Hartford, showing the crown spread.
Trees and Urban Forests: Learn More | Forestry Main Page
Content last updated October 2019