James V. Spignesi, Jr. Memorial Scholarship at the University of Connecticut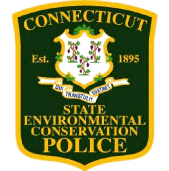 The James V. Spignesi, Jr. Memorial Scholarship Foundation at the College of Agriculture and Natural Resources at the University of Connecticut honors Environmental Conservation (EnCon) Police Officer James V. Spignesi, Jr. Officer Spignesi, a 21-year veteran of the DEEP, became the first EnCon Police Officer to die in the line of duty when he was killed while on routine patrol in Scotland, Connecticut on November 20, 1998.
Officer Spignesi graduated from the University of Connecticut in 1975. He began his 21-year career at the DEEP as a seasonal employee in the wildlife division before moving into a permanent position as a wildlife biologist in the deer research program in 1981. He became an EnCon Police Officer in 1991 and in 1998 was awarded DEEP's Medal for Meritorious Service for the safe recovery of a runaway youth in Natchaug State Forest.
The annual scholarship will be granted to an upperclassman who aspires to a career in wildlife management or conservation law enforcement, and demonstrates Officer Spignesi's attributes of dedication, generosity, and professionalism.
Donations to the scholarship fund may be made by check, payable to:
James Spignesi Memorial Fund
71 Westmont
West Hartford, CT 06117
State Environmental Conservation Police | Environmental Gift Giving Guide