Keep Walking and Exercising to be FIT!
On February 29, 2016, the Torrington Advocacy Fit Club went to Chapter 126 Gym in Bristol to do the pin walk. We started off by learning how to use fitness wheelchairs and play basketball in them. We had three stations set up duck pin bowling, horseshoes, and bean bags toss. There was the rock climbing wall available to us too. We got a chance to check out the cardio machines and strength training and how accommodating they are for all. Finally, we went into a fun room where they had a pool table, fosse ball table, and air hockey. It was a wonderful experience and the staff members were terrific! The Torrington Advocacy Fit Club is supported by the collaboration of Special Olympics and the DDS Self Advocate Coordinators. The Advocacy Fit Club is coordinated by the Special Olympics Fitness Club Head Coach and DDS SAC, James Louchen, with the support of Katy Pergola and Patrick Hyres.
Way to go FIT CLUB!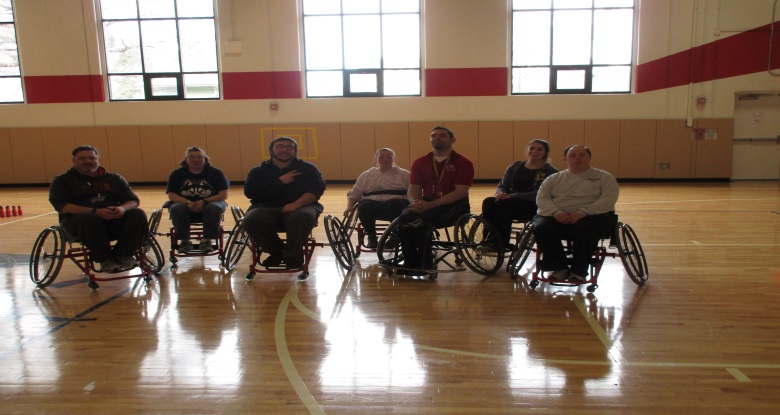 Harder than they thought! Playing basketball in fitness wheelchairs.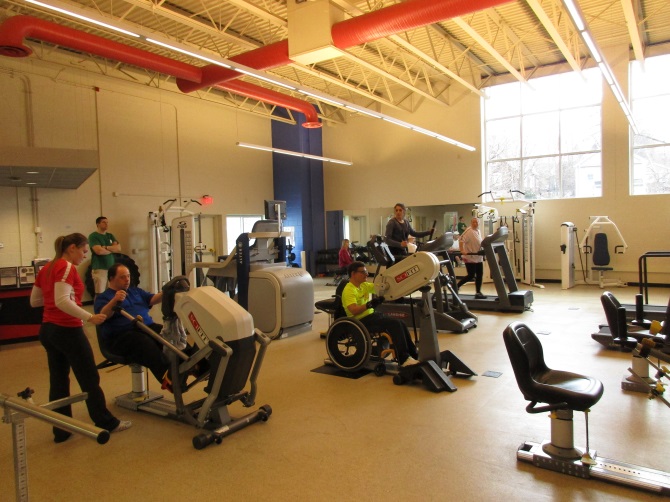 Now that is a great room!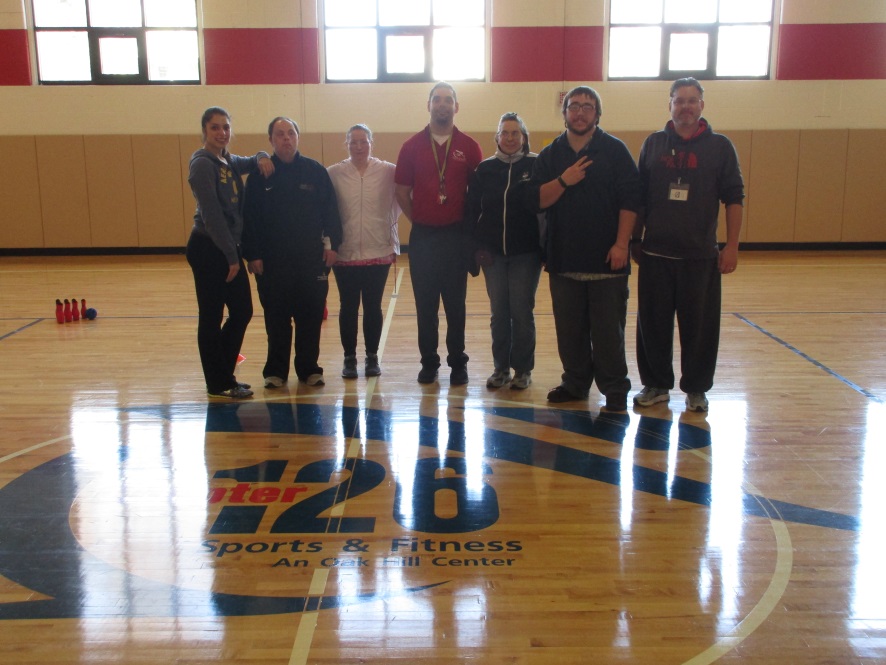 Fit Club received their SOCT Pins

From Left to Right: Katy Pergola, James Louchen, Nancy Beth Low, Paul from Chapter 126, Karen Armington, Robert Ford, Patrick Hyers