Helpful Links
Advocacy Center for Persons with Disabilities, Inc.
American Association of People with Disabilities
California Department of Developmental Services
CT YLP
The Connecticut Youth Leadership Project (CT YLP) is a youth leadership program that empowers youth with disabilities to realize their leadership potential. Through self-awareness and team building activities, young adults explore leadership styles and develop and implement team and personal leadership plans.
Our goal is to help youth with disabilities meet the challenges of the future, overcome obstacles and become leaders so that they can make a difference in their communities and for others with disabilities.
Stephanie Barksdale
Executive Director CT YLP
Phone: 860-689-6868
E-Mail: execdir@ctylp.org
Disability World
A web-zine of international disability news and views.
Healthnet: Connecticut Consumer Health Information Network at the University of Connecticut Health Center Library
Provides a free, customized research service using the medical library's print and online resources. For Connecticut residents initiating reference questions about their health concerns or health concerns of family members is 860/679-4055. The web page includes links to recommended health websites and resource guides on topics such as Navigating the Health Care System, Caregiving, and Patient Advocacy.
http://www.icanbesafeonline.com/
Self Advocacy Association of New York State, Inc.
People with Developmental Disabilities Speaking up for Ourselves
Sprout Film Festival
Films by, for and about People with Developmental Disabilities
The Minnesota Governor's Council on Developmental Disabilities
Inclusion Daily Express News
SpecialNeedsStop - Family Resources for Special Needs Kids & Adults
» Employment Links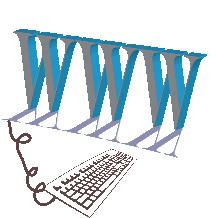 Association for Persons in Supported Employment (APSE)
Connecticut Business Leadership Network (BLN)
DDS Employment and Day Services
American Association of People with Disabilities (Mentoring Site)
National Collaborative on Workforce and Disability
Office of Disability Employment Policy (ODEP)
Opening Doors to Employment; Planning for Life After High School
Pacer - http://www.pacer.org/transition/learning-center/employment/employment-rights.asp
Pacer - http://www.pacer.org/transition/learning-center/employment/self-advocacy.asp
Partners for Youth with Disabilities (PYD)
U.S. Equal Employment Opportunity Commission - Questions & Answers About Persons with Intellectual Disabilities in the Workplace and the Americans with Disabilities Act
» Self Advocacy Groups
ACT (Advocating Change Together)
EMAIL: act@selfadvocacy.org
Advocating Change Together
1821 University Ave W Ste 306S
St. Paul, MN 55104.
ACT Self-Advocacy Resource Network is a clearinghouse for materials and training that support self-advocacy. The ACT Memo is an online memo which provides advocacy training and facilitates a national dialogue among self-advocates and their supporters.
Connecticut Disability Advocacy Collaborative
The mission of the CT-DAC is to enhance effective disability activism in CT by organizing and empowering individuals, families, groups and organizations.
Contact Person: Stan Kosloski
Phone: (860) 635-0695
CT KASA: Connecticut Kids As Self Advocates
CT KASA is a national grassworks network of youth with special needs and their friends, speaking on behalf of themselves.
Address: CT-KASA, 60-B Weston Street, Hartford, CT 06120-1551
Contact Person: Heather Northrop (Advisor)
Phone: (860) 297-4316
TTY: (860) 297-4380
Fax: (860) 566-8714
People First of California, Inc.
Oregon Self Advocates as Leaders
An organization of self-advocates becoming equal partners in policy and legislation
The Riot
The Riot is a national E-Newsletter from the Self-Advocate Leadership Network @HSRI.