Greg Washington - Success Story
ART WORKS!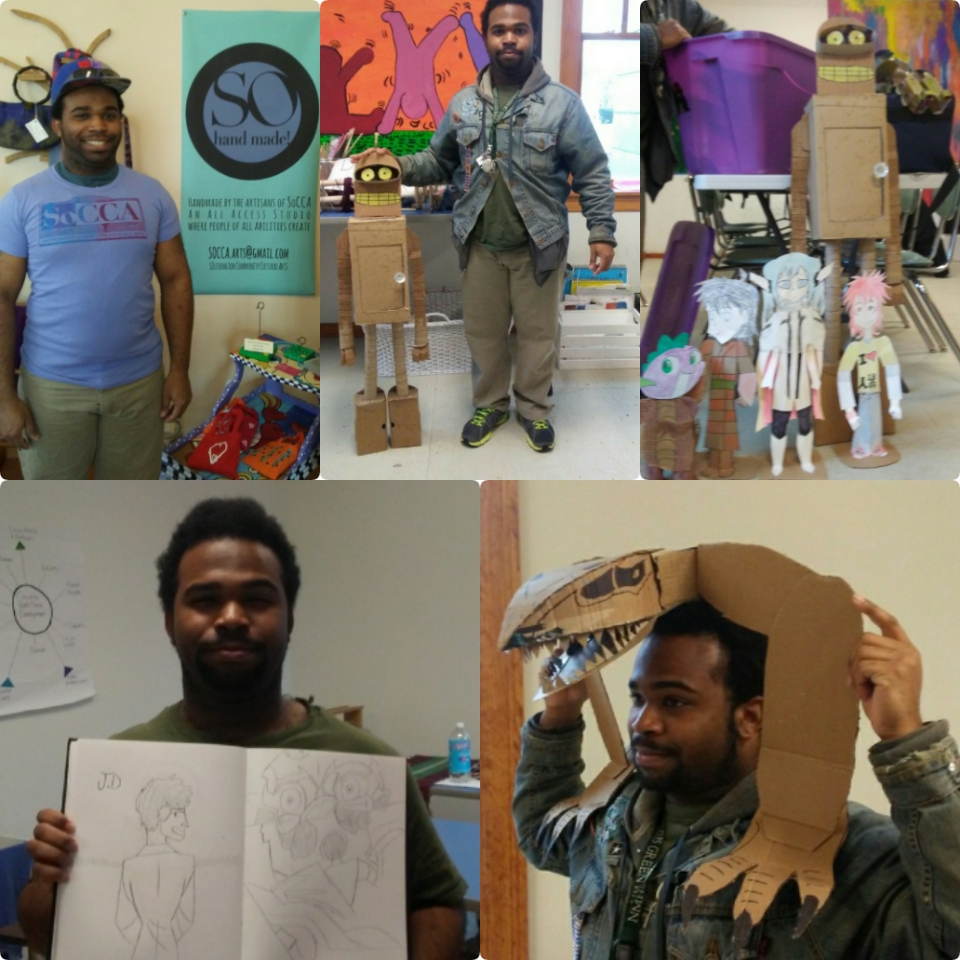 Greg is an amazing artist who is bringing his skills to the community!

Greg Washington displays his art work for sale at the Southington Community Cultural Arts. He is involved in the All Access Program there, which is a program to connect individuals with their community, provide extra income, and enhance quality of life through the creative process.

Greg made 3D models and he will earn 60% of sales. He is currently working with a cartoonist to make his own cartoon book. Greg got the opportunity to display his artwork for others to see how 3D models are made.