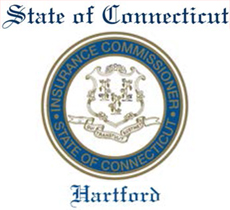 CONSUMER NOTICE – July 24, 2023
Navigating Recovery After Heavy Rainfall
Important Tips for Homeowners and Businesses in Connecticut
In the wake of the recent heavy rainfall and flooding across the State, the Connecticut Insurance Department (CID) shares the following important information.
As a reminder, homeowners' and business insurance policies generally do not cover losses caused by flood damage.
For information on flood insurance, visit FEMA's National Flood Insurance Program (NFIP) website.
In addition, here are some tips to assist those who may have been impacted by the recent weather events.
Determine Coverage: Homeowners or businesses with flood insurance must determine if it's through a private insurer or the NFIP . If coverage is through the NFIP, file a claim on NFIP website or call (877) 336-2627.
Contact Your Insurance Provider: If you have private flood insurance, notify your provider about losses. They will guide you and provide necessary claim information. For those without flood insurance, contact your agent or insurance company to verify coverage. Individuals may also be eligible for FEMA disaster assistance, visit FloodSmart.gov for more information.
Document the Damage: Take photographs or videos of the damage before making any repairs or cleaning up, this will serve as evidence during the claims process and help ensure a fair settlement.
Review Your Insurance Policy: Carefully review your insurance policy to understand the coverage you have and any specific requirements for filing a claim.
Secure Your Property: Take steps to secure your property and prevent further damage. This may include covering broken windows or roofs or boarding up damaged areas. Additionally, consult with your insurance provider to ensure these measures are eligible for reimbursement.
Seek Repair Estimates: Request estimates from multiple licensed contractors. Compare the estimates and weigh factors such as cost and timeline. It's important to find contractors who are experienced in handling insurance claims.
Seek Assistance: Explore available resources:
Know Your Risk: Even if not in a designated flood zone, you may still be at risk! FEMA reports 25% of flood losses occur outside designated flood zones, and if you live in a 100-year floodplain, there's more than a 1 in 4 chance you'll be flooded during a 30-year mortgage.
Prepare for Future Flood Risks: Don't wait for disaster to strike. Protect yourself from potential flooding and its impact. If you don't have flood insurance, act now to get coverage. Remember, flood insurance policies usually take 30 days to go into effect after purchase.
Please note that every situation is unique, and it is crucial to consult with professionals for personalized advice based on your specific circumstances. CID is committed to supporting homeowners and business owners throughout the recovery and rebuilding process. We encourage affected individuals to visit our website for additional resources, information, and guidance.
Anyone with questions can contact the Connecticut Insurance Department by email at insurance@ct.gov or by calling 860-297-3900.
###