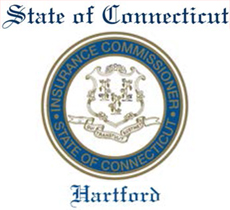 CONSUMER NOTICE – June 8, 2023
Shopping for Health Insurance? Use This Checklist
What to Consider When Buying Health Insurance During the Medicaid Unwinding
Due to the end of the COVID-19 Public Health Emergency and Continuous Medicaid Unwinding some Connecticut residents are no longer eligible for Medicaid/HUSKY and will need to secure new healthcare coverage. Choosing the right health insurance plan is a critical decision that directly impacts your well-being and financial security. It's important to be aware of potential risks as you navigate the process of selecting or enrolling in a new health plan.
To assist you in making a decision that is right for you and your family, the Connecticut Insurance Department (CID) has prepared a checklist to help you find approved insurance products offered by licensed and regulated insurers, understand coverage options, and avoid falling victim to fraudulent schemes. Armed with this information, you can choose health insurance that fits your needs, provides the protections you require, and gives you peace of mind regarding your well-being and financial security.
Checklist for Choosing Health Insurance (Click here to print out the checklist)
Determine your healthcare needs and desired level of coverage.
Consider doctor visits, prescription medications, specialist care, and pre-existing conditions.

Verify if the plan has a network of doctors, hospitals, and healthcare providers near you.
Check if your preferred providers are included in the plan's network.

Review the coverage for essential health benefits, including preventive services, maternity care, mental health services, prescription drugs, and emergency care.
Ensure the plan aligns with your specific needs.

Evaluate the total cost of the health insurance plan, including premiums, deductibles, co-payments, and co-insurance.
Compare different plans to find a balance between affordability and comprehensive coverage.

Verify if your required medications are covered by the plan.
Check for any restrictions or prior authorization requirements for specific medications.

Review the plan's provider directory to ensure a wide range of healthcare specialists and services are available.
Consider the accessibility and quality of providers listed.

Understand the extent of coverage provided for out-of-network care and associated costs.
Familiarize yourself with the process of seeking out-of-network care if needed.

Research consumer reviews and complaints about the insurance company and specific health insurance plans.
Gain insights into customer satisfaction, claim processing, and overall service quality.

Read policy documents carefully, including the Summary of Benefits and Coverage, to understand the terms, conditions, and exclusions.
Ensure the plan's details are transparent and clearly communicated.

Be cautious of health insurance plans that offer extremely low premiums or seem too good to be true.
Consult the Connecticut Insurance Department (CID) to check if the plan and provider are licensed and in compliance with regulations.

Consult CID for unbiased guidance and support.
Use available resources to navigate the health insurance marketplace and make informed decisions.
Anyone with questions can contact the Connecticut Insurance Department by email at insurance@ct.gov or by calling 860-297-3900.
Additional Resources:
###
About the Connecticut Insurance Department: The mission of the Department is to protect consumers through regulation of the industry, outreach, education, and advocacy. In FY 2018, the Department recovered more than $4.5 million on behalf of consumers and regulates the industry by ensuring carriers adhere to state insurance laws and regulations and are financially solvent to pay claims. The Department's annual budget is funded through assessments from the insurance industry. For every dollar of direct expense, the Department brings in about $8.35 to the state in revenues. In FY 2018, the Department returned more than $145 million in assessments, fees, fines and penalties, and taxes to the state's General Fund.
For help with all your insurance issues:
Email us at insurance@ct.gov
Ask a question or file a complaint online
Call the Consumer Helpline at 800-203-3447 or 860-297-3900.
Sign up for e-alerts to get the latest news, warnings and rate changes that may affect your premium
Download consumer FAQs on health, homeowner and auto coverage
Use the Department's Speakers Bureau for public events.
Visit our Web site and follow the Department on Facebook, Twitter or YouTube