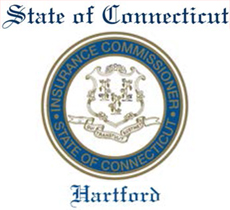 CONSUMER ALERT – May 8, 2023
THE CONNECTICUT INSURANCE DEPARTMENT (CID) REMINDS CONSUMERS THAT THE COVID-19 PUBLIC HEALTH EMERGENCY (PHE) IS SET TO END ON MAY 11, 2023.
As the PHE concludes, some of the actions taken by Connecticut and other states will also end. Stay informed and prepared to ensure you have the necessary coverage moving forward.
Changes in Coverage:
COVID-19 vaccines will continue to be covered with no cost, however there could be cost shares for going to an out of network provider.
Both Medicaid members and individuals with private insurance may experience potential impacts and changes.
Access Health CT (AHCT) will offer a 120-day 'Medicaid Unwind' Special Enrollment Period (SEP) for eligible individuals who lose HUSKY Health coverage on or after April 1, 2023.
Keep Your Benefits Active
7 Things HUSKY Health Clients Should Know to Stay Covered
Testing:
Insurance companies will no longer be required to cover over the counter (OTC) COVID-19 tests.
COVID-19 testing is still essential for tracking and containing the spread of the virus and the U.S. Government will continue to distribute free COVID-19 tests through the United States Postal Service (USPS) for as long as supplies last.
Get Free At Home COVID-19 Tests
General Information on At Home COVID-19 Tests
Treatment:
Access to COVID-19 vaccinations and treatments like Paxlovid and Lagevrio will generally remain available. Out-of-pocket costs for treatments may change based on individual healthcare coverage, like other medications. Medicaid will continue to cover COVID-19 treatments without cost sharing until September 30, 2024, with coverage and costs varying by state thereafter.
Protecting Your Health:
To protect your health and the health of those you care for, preventive practices must be continued even after the public health emergency has ended. To reduce the risk of COVID-19 transmission, follow the most recent recommendations and stick to recommended safety precautions.
How To Protect Yourself and Others
For further information or assistance, please contact the Connecticut Insurance Department by email at insurance@ct.gov or call 860-297-3900 and visit the HHS Fact Sheet: COVID-19 Public Health Emergency Transition.
###