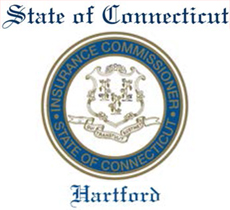 CONSUMER ALERT – February 24, 2023
AUTO COVERAGE AND RATE CHANGES FOR HYUNDAI AND KIA POLICIES DUE TO AUTO THEFTS
On February 2, 2023, the Connecticut Insurance Department (CID) issued a notice to insurance carriers regarding recent Hyundai and Kia theft issues, and the filings carriers must make with the CID before any change to auto insurance rates or underwriting rules.
In recent weeks, the media have repeatedly reported on the design flaws in certain Kia and Hyundai models that have resulted in scores of vehicle thefts across the country. The CID is aware that in some states, automobile insurers advised their agents and state insurance regulators of their intent to cease providing coverage or to increase rates for Hyundai and Kia vehicles owners.
To date, no Connecticut insurance carrier has taken the necessary steps to stop offering or increase rates for automobile policies insuring the affected Kia and Hyundai models. If any Connecticut carriers have taken action regarding coverage or rates for the affected vehicle models, the carriers must immediately stop and contact the CID to discuss plans addressing any affected policyholders and consumers.
Any owners of Kia and Hyundai vehicles that have been notified of a change in their auto coverage or premium rates should contact the CID immediately. Any questions or complaints concerning actions taken related to coverage for Kia and Hyundai vehicles may be directed to the CID's Consumer Affairs Division online or by email, and by calling (800) 203-3447 or (860) 297-3900.
###