2021 UPDATES COMING SOON!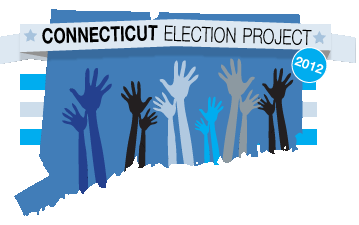 Election History| Election Literacy | Election Math | Elementary Materials
CONNECTICUT ELECTION PROJECT 2012
The Connecticut Election Project is an effort led by Secretary Merrill in conjunction with teachers, partner organizations, and other individuals with an interest in bringing the 2012 election alive in the classroom. Through engaging our young people in civic life as early as possible, we hope to instill a lifetime of participation in public life. With this in mind, we present here ideas, tools and resources for teachers to spark their students' interest in the election process, from the national Presidential race to the statewide Senate race to local Connecticut General Assembly races.
The curriculum covers three main content areas: Election History, Election Literacy and Election Math, and includes a special section just for elementary schools. Below you will find links to webinars for teachers and webinars for students. At the top of this page are links for each content area, containing lesson resources and expert videos.

Main Page | Schedule of Events | Student Conference | Webinars | Helpful Links | Partners