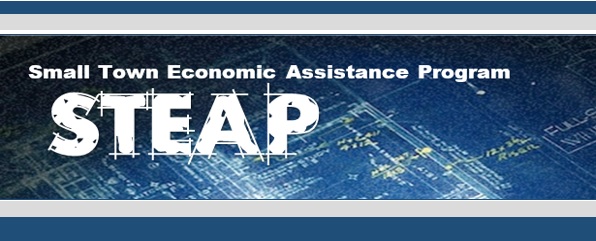 GOVERNOR LAMONT RELEASES $24.5 MILLION IN STATE GRANTS TO 60 SMALL TOWNS FOR INFRASTRUCTURE IMPROVEMENTS
STEAP APPLICATION PERIOD IS CLOSED
PROGRAM DESCRIPTION
Preserving the historical integrity and beauty of our small towns is vital to our economy and quality of life. The Small Town Economic Assistance Program (

CGS Section 4-66g

) funds economic development, community conservation and quality-of-life capital projects for localities that are ineligible to receive Urban Action (CGS Section 4-66c) bonds.

This program is managed by the Office of Policy and Management, and the grants are administered by various state agencies.

Municipalities will be notified when the application process is open for the intake of new applications.

Only those applications submitted by eligible Connecticut municipalities which conform to application guidelines will be accepted.

Entities other than eligible Connecticut municipalities are not entitled to apply for STEAP grants.
PROGRAM INFORMATION
STEAP PROGRAM GUIDELINES
STEAP AWARD LISTINGS
2023 STEAP Awards - Governor Announcement
STEAP Past Award Listing - STEAP 2005 to 2023

IMPORTANT REMINDER: Municipalities are reminded that any announcement or notification of an award does not constitute a contract, and as such the municipality should not incur any STEAP grant funded expenditures until it has a fully executed contract/agreement with the agency assigned to administer its award. Expenditures incurred before the start date or after the end date of the fully executed contract/agreement will not be eligible for reimbursement.
STEAP ELIGIBILITY AND OPT-IN PRIOVISIONS
STEAP Opt-In Information
Approved Opted-In Municipality List
STEAP CONTACT INFORMATION
Administering Agency Contact Information
For programmatic questions, please contact Martin.Heft@ct.gov or 860.418.6355