LoCIP REPORTS:
PROJECT AUTHORIZATION LIST REPORTS
Project Authorization lists reflect OPM approved Project Authorizations by town and project, including amount, project description, and project number. Project Lists take the place of the Project Approval letters previously sent to towns and cities. This list will be updated approximately once per month.

Archived LoCIP Project Authorization Lists

PAYMENT LIST BREAKDOWN REPORTS
These reports show exactly which project reimbursements your LoCIP payment represents. This list will be updated after each payment cycle.
These reports will be updated once per month. Please note: It is possible that an approved project might not be listed on the Project Summary Report if the project was approved after the most recent report was posted. Additionally, project balances may reflect reimbursement requests which have been submitted but not yet paid. Please feel free to contact Nikki.Sow@ct.gov if you want the most current figure for a project balance or your town's available entitlement.
The OPEN Project Summary Report only includes open projects which have unreimbursed balances.
The HISTORICAL Project Summary Report reflects all projects from 1988 through the most currently posted report.
Archived Project Summary Reports

_______________________________________________________________________________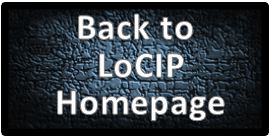 ____________________________________________________________