| | |
| --- | --- |
| | LoCIP PROGRAM UPDATES & ADVISORIES: |

Click this link for 2022 LoCIP Entitlements


IMPORTANT MESSAGE! ALL FORMS MUST BE EMAILED IN PDF FORMAT TO:
The email subject line MUST include your town's name and the word "Reimbursement" or "Authorization" or both, depending on the forms being submitted.

The above address is for the submission of forms only. Questions sent to the above address cannot be answered.

If you have questions, please email Nikki.Sow@ct.gov
PAPER COPIES SENT VIA REGULAR MAIL WILL NO LONGER BE ACCEPTED.
PLEASE ONLY USE THE REVISED FORMS WHICH CAN BE FOUND ON THE FORMS PAGE.
PLEASE REVIEW THE REVISED GUIDELINES FOR UPDATED PROGRAM AND SUBMISSION INFORMATION.

________________________________________________________________________
LoCIP PROGRAM BACKGROUND INFORMATION:
Program Objective Statement
To provide reimbursement to cities, towns and boroughs for specific capital projects (such as road, bridge or sewer construction) as fully defined in Connecticut General Statutes Section 7-536(a)4, and to encourage development of a five year Local Capital Improvement Plan by the towns. (Such a Plan gives a general description, need for, estimated cost of and proposed funding source for each individual capital improvement in the first year of the Plan.)
Eligibility: Any town, city, borough, consolidated town and city or consolidated town and borough.
Key Dates:
During February - OPM calculates town entitlements.
By March 1 - OPM notifies municipalities of new entitlement amounts, and provides revised LoCIP Guidelines and forms to towns.
Statutory References: Connecticut General Statutes (CGS): Sections 7-535 to 7- 538
Regulatory References: Not applicable.
Funding Source(s): State: Bond Funds (100%).
Account Number: 12050 - 40254 - 13046 - 55050.
Catalogue of Federal Domestic Assistance (CFDA) Number: Not applicable.
General Statement of Process: Annually calculates an Annual Entitlement amount based upon the formula contained in CGS: Section 7- 536(c) for each eligible applicant. Provides municipalities with requisite guidance and forms. Approves projects and approves reimbursements. Prepares and certifies Payment Lists for the Comptroller.
_____________________________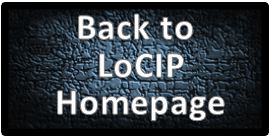 _____________________________
Questions? Contact Nikki Sow @ 860-418-6278, or via email @ Nikki.Sow@ct.gov