LoCIP Forms have been revised as of March 23, 2020!!!!

AS OF MARCH 23, 2020 - ALL FORMS MUST BE SUBMITTED IN PDF FORMAT TO: LoCIP.Submit@ct.gov

Please do NOT use old forms. They cannot be processed and will be returned.
Links to the revised forms are below.
AS OF 3/23/20 YOU

MUST

FILE YOUR FORMS IN PDF FORMAT TO:
OPM IS NO LONGER ACCEPTING HARD COPY FORMS SENT VIA REGULAR MAIL AS OF 3/23/20.


UPDATE - June 10, 2020 - LoCIP FUNDS CANNOT BE USED FOR COVID-19-RELATED EXPENDITURES

LoCIP funds cannot be used for COVID-19-related expenditures. COVID-19-related expenditures should first be submitted through FEMA. To submit your COVID-19-related expenditures to FEMA, please contact your region coordinator at CT-DEMHS. If the expenditure is not reimbursable through FEMA, then the expenditure should be submitted through the Municipal Coronavirus Relief Fund (CRF) Program.
--------------
LoCIP Forms:
Please be advised that Executive Order 7B, Section 1, provides for the suspension of in-person open meeting requirements. This allows for you to have necessary meetings remotely as long as the guidelines in the Executive Order are followed. Grantees must still abide by any grant program requirements related to the meetings necessary to comply with the terms of the grant program, but now, such meetings can be held remotely as per guidelines.
Reminder: Do

NOT

submit copies of invoices, checks or other unnecessary paperwork with your reimbursement request form. Forms submitted with unnecessary paperwork will not be processed and will be returned.
Project Close Outs: Use the LoCIP Reimbursement Form and enter $0 for the amount of requested reimbursement, check off the box indicating final reimbursement, initial where indicated, and complete the bottom certification section of the form. The form must be signed by the Mayor, First Selectman, or Town Manager.
LoCIP Project Payment Waiver Request- ( revised March 1, 2019) - Pursuant to CGS Sec. 7-536(f): "If a municipality fails to request payment within seven years of OPM's authorization of a LoCIP project, the secretary shall make no payment for such project unless the municipality requests and receives a waiver for such project on such terms and conditions as the secretary deems appropriate." To request a waiver, please complete the LoCIP Project Payment Waiver Request form and submit in pdf format to LoCIP.Submit@ct.gov
All Project Authorization Request Forms, Reimbursement Request forms and payment waiver request forms must be sent in pdf fomat to:
Please be advised that the above address is for the submission of forms only. If you have questions, please email Kathleen.Taylor@ct.gov
_________________________________________________________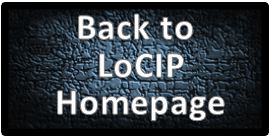 __________________________________________________________